---
---
Electronics Experimenters Handbook (special editions of Electronics Now)
---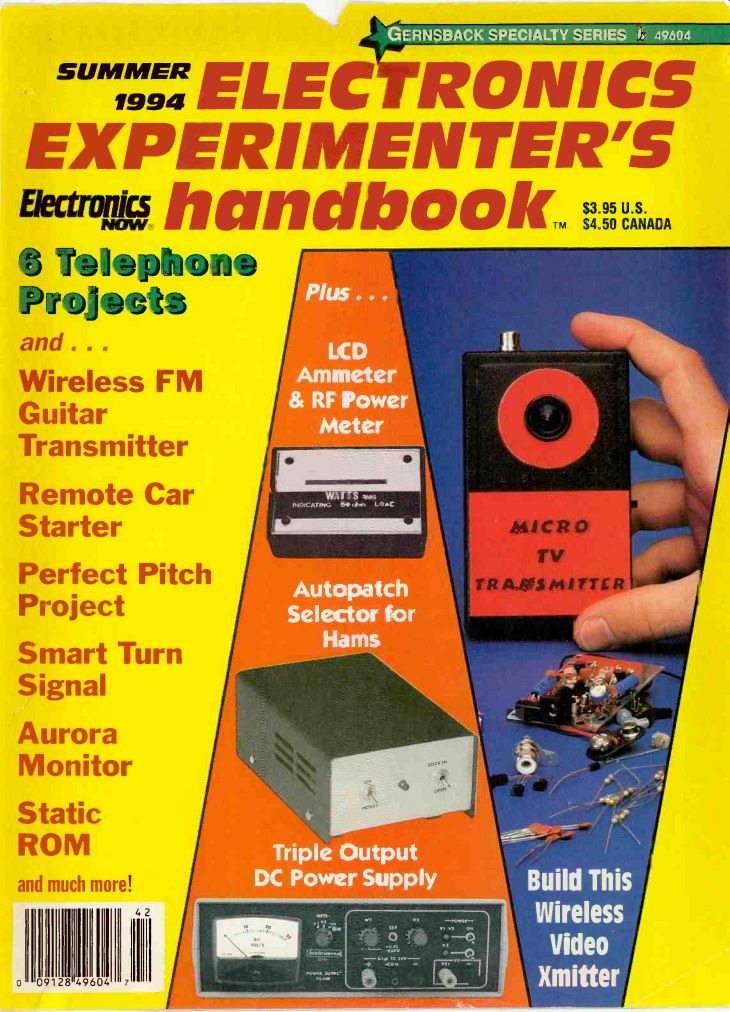 Electronics Experimenters Handbook--1994 Summer
---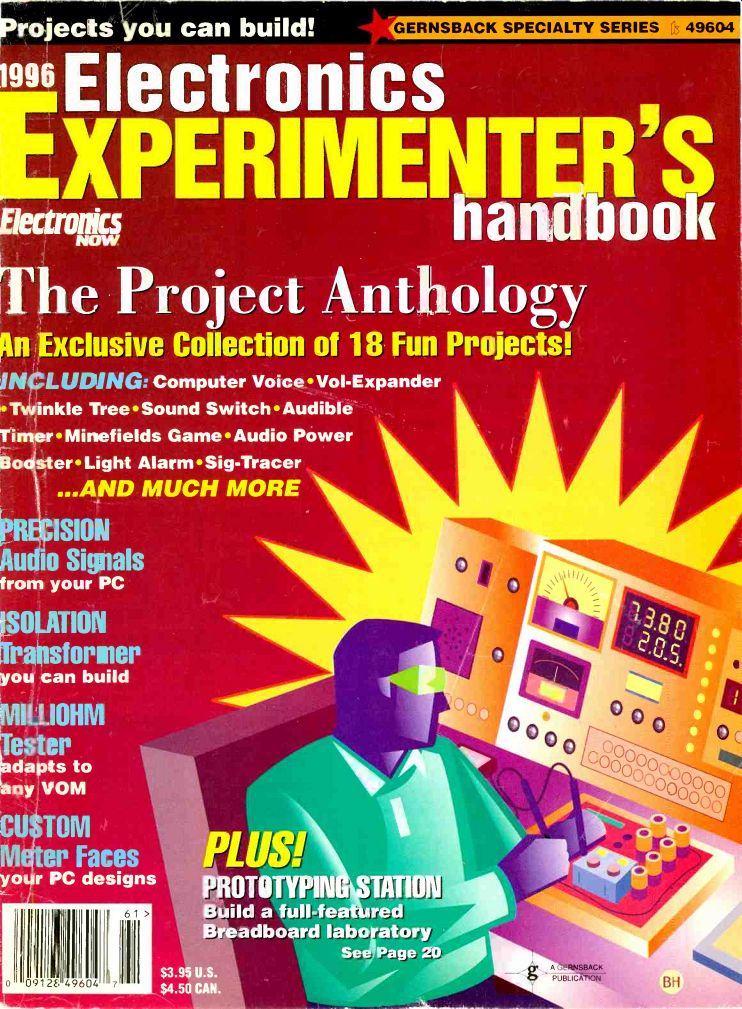 Electronics Now--Electronics Experimenter's Handbook 1996
Editorial
WWV Receiver
Home Brew Isolation Transformer
Precision Audio Signals From Your PC
---
Electronics Now
---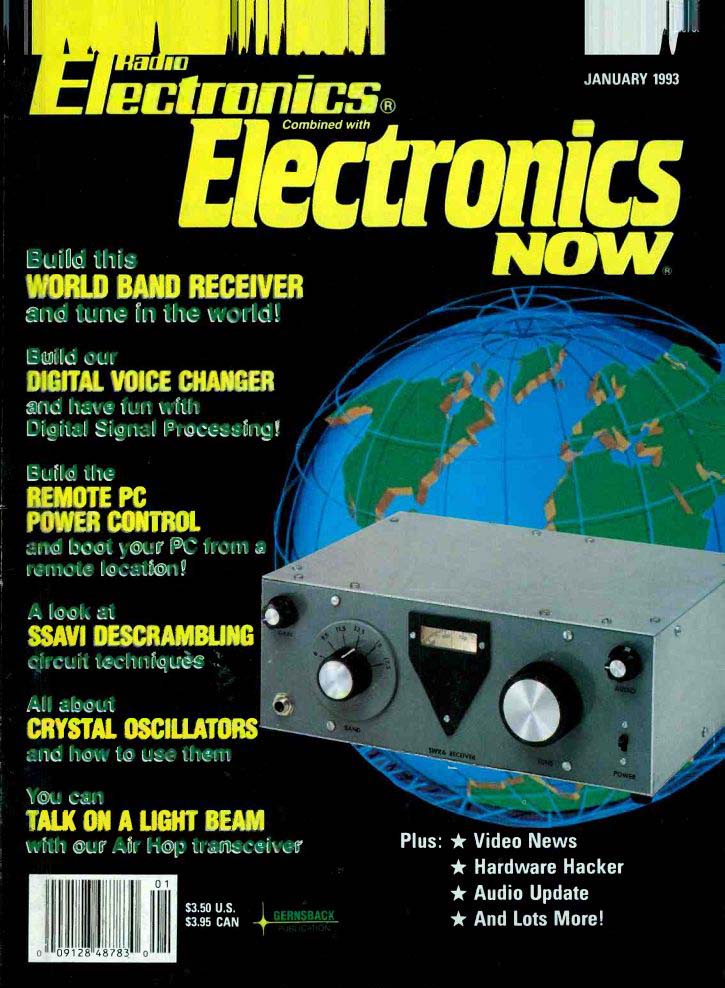 Electronics Now (Jan. 1993)
Departments:
Articles:
Ads:
CIE -- A Shocking Offer! / CIE course catalog
Tektronix
Hameg
---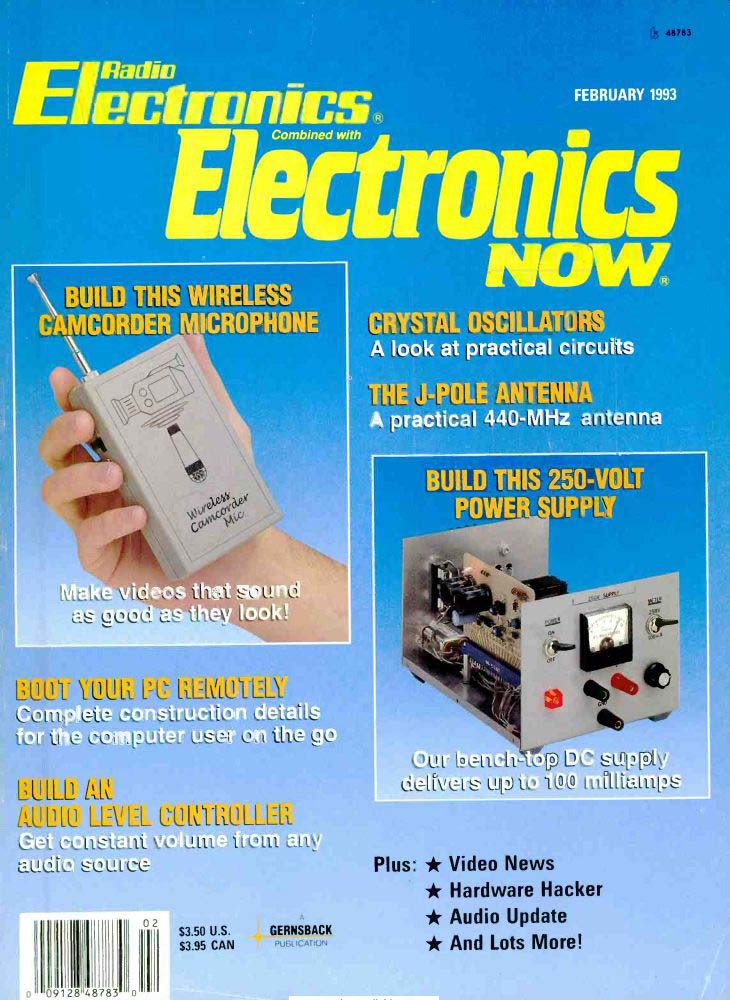 Electronics Now (Feb. 1993)
Build this 250-volt Bench Power Supply
---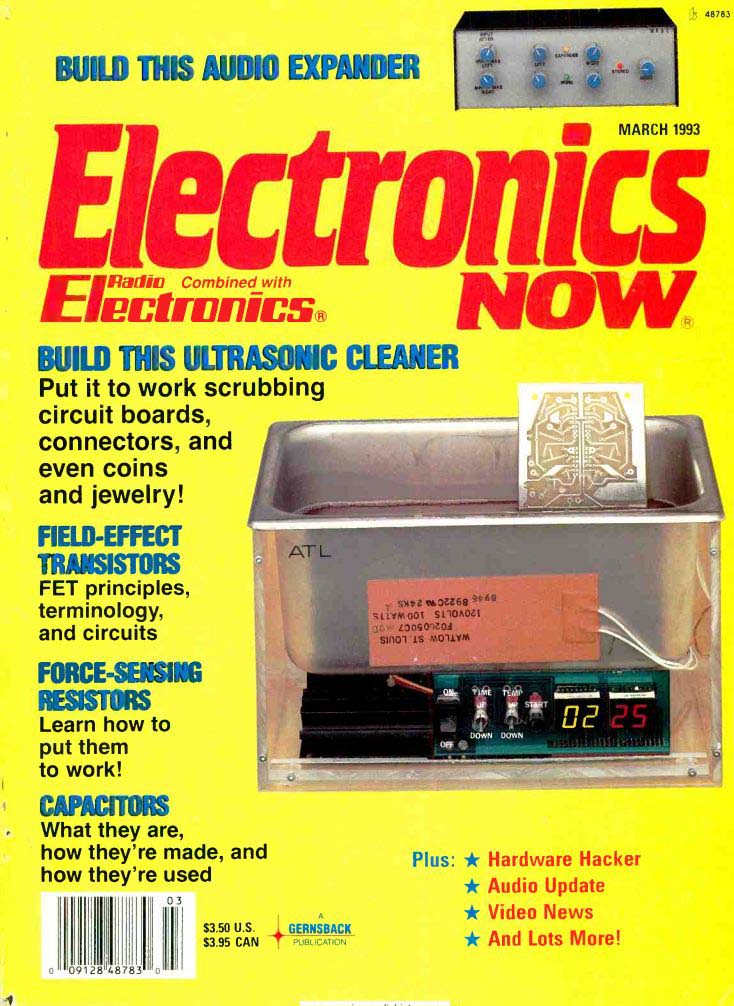 Electronics Now (Mar. 1993)
ON THE COVER: Delicate jewelry can be hard enough to clean. It's difficult to reach all the nooks and crannies using ordinary cleansers and cloths, and scrubbing with harsh abrasives can cause damage to fragile items. The same problems can be even worse when trying to clean tools, connectors, and parts. Ultrasonic cleaning has been a common solution in commercial and industrial applications, but factory-made ultrasonic cleaners are beyond the budgets for small companies and hobbyists. Now you can build your own ultrasonic cleaner. It uses non-toxic, non-flammable cleaning solutions--and a bubbling action created by piezoelectric transducers-to get your jewelry, car and bicycle parts, card-edge connectors, circuit boards, tools and coins spic and span.
ULTRASONIC CLEANER (DIY project)
FIELD EFFECT TRANSISTORS (FETs)
TIME DELAY RELAY (DIY Project)
---
Electronics Now (Jun. 1993)
---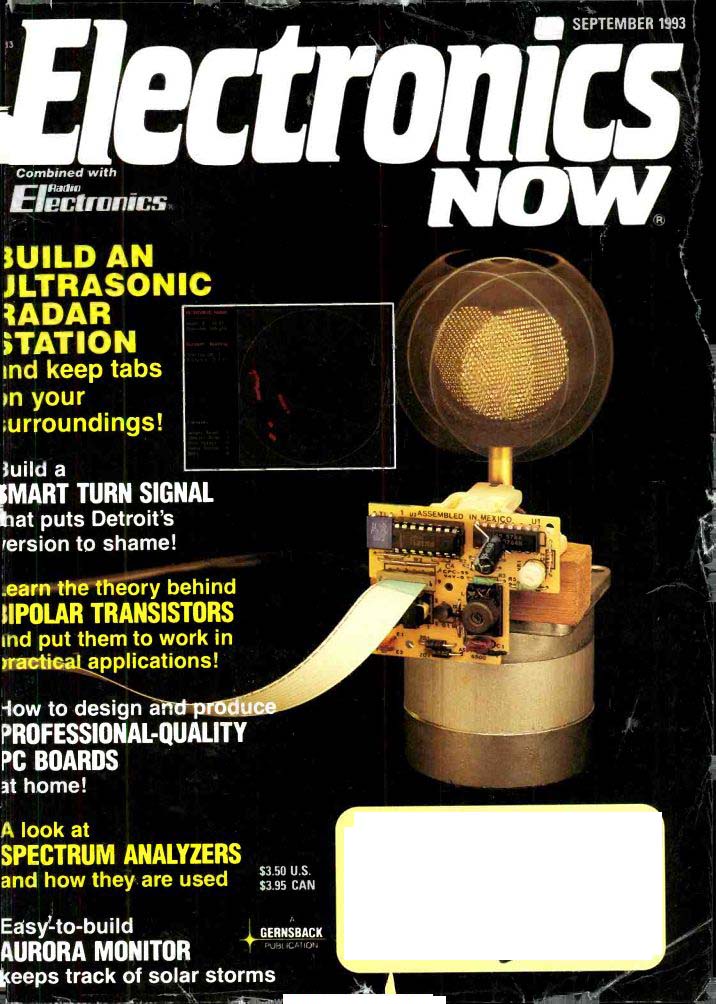 Electronics Now (Sept. 1993)
Electronics Engineers' Book Club (ad)
---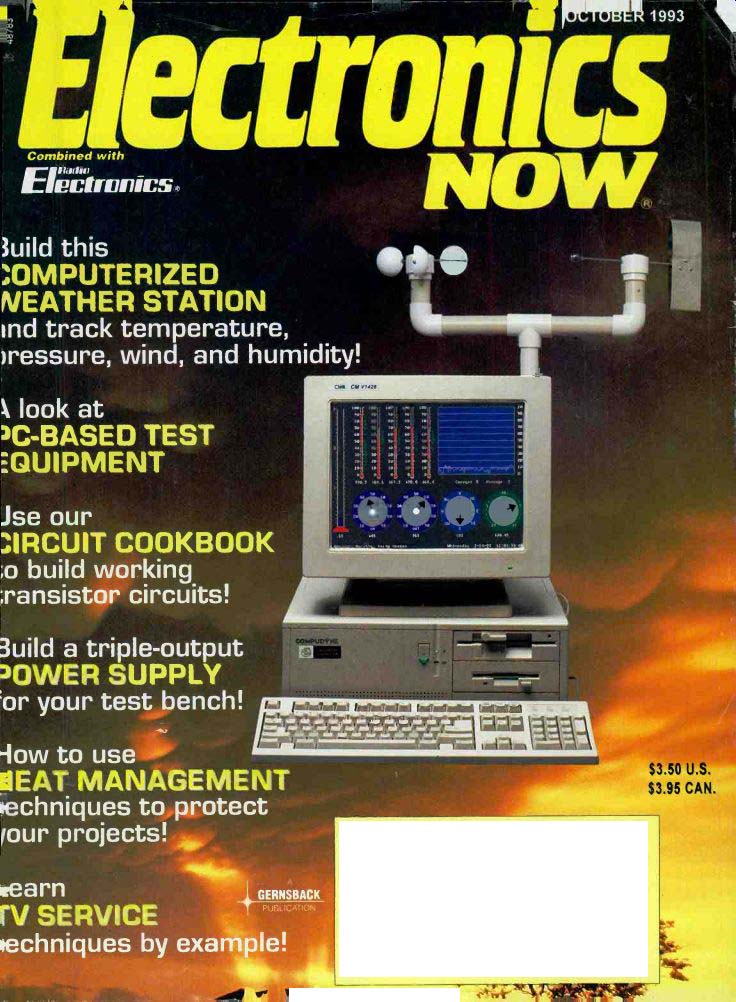 Electronics Now (Oct. 1993)
---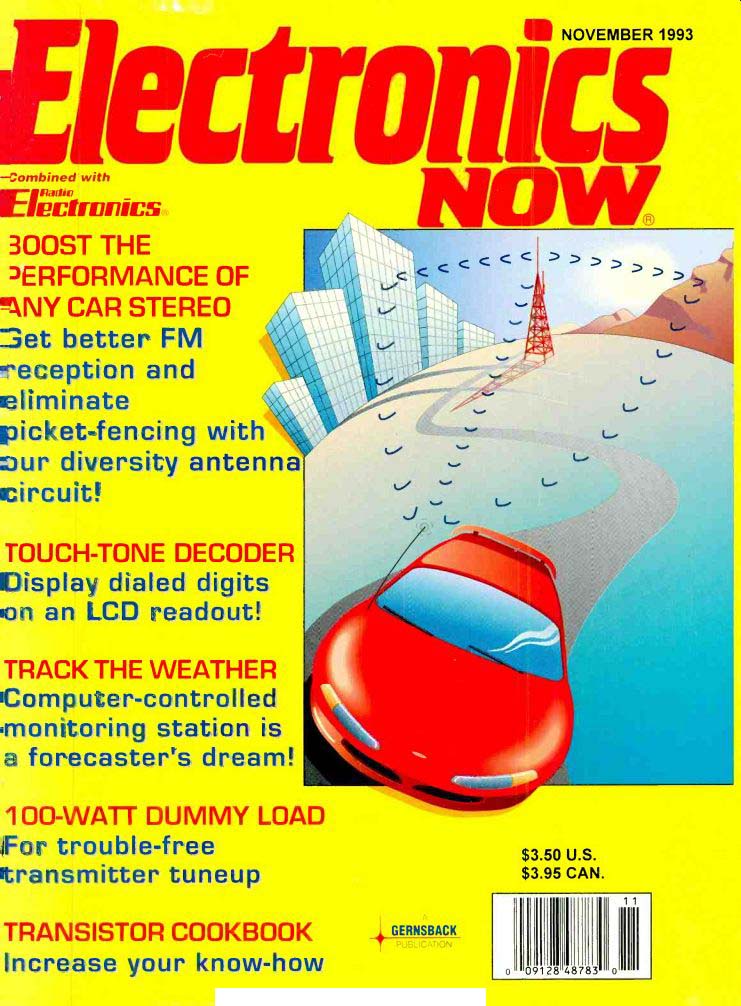 Electronics Now (Nov. 1993)
---
Also see: Selected articles from Electronics Handbook (classic USA print magazine)