---
---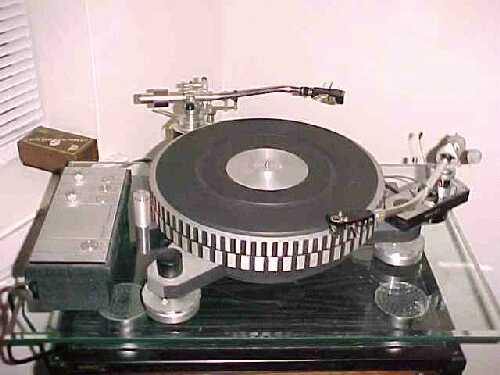 Above: DDX 1000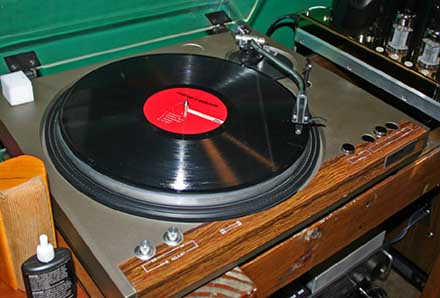 Above: DD20

The designers of the state-of-the-art DDX 1000 present a direct-drive turntable at less than a third the price: The DD 20. The Micro Seiki DDX 1000 with its three-tonearm capability and its optional highly acclaimed MA 505 tonearms has taken turntable engineering in a new direction with its styling and audiophile convenience features.
And now these same minds have engineered a superb direct-drive turntable for $200 (nationally advertised value). Like the DDX 1000, the DD 20 has a servo-controlled motor; changes in line voltage have no effect upon rotation speed. A floating suspension system protects the turntable assembly and tonearm base, eliminating acoustic feedback and providing isolation from outside vibration.
Wow and flutter is less than 0.03 and signal-to-noise ratio is greater than 60 db.
Its precision-machined high mass platter has an engraved stroboscope pattern to attain absolute accuracy at 33 1/3 and 45.
The clean-lined base has an acoustic as well as an aesthetic function: formulated of a special compound of plastic and iron particles, it provides extremely high density. Result: a unique low resonance base.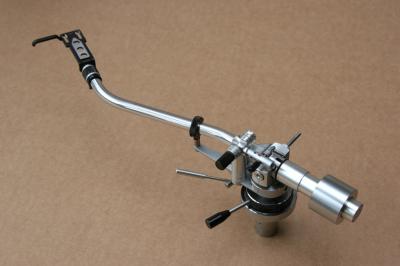 above: MA 505 tonearm

Its specifications and engineering precision translate into a faithfullness of reproduction that will give you even greater enjoyment out of your favorite records.

Isn't it time to upgrade your pleasure?

MICRO SEIKI

(Source: Audio magazine, Oct. 1977)

Also see:

Micro Seiki DDX-1000 turntable (Sept. 1976)

Micro Seiki turntables (ad, Feb. 1981)

= = = =