---
---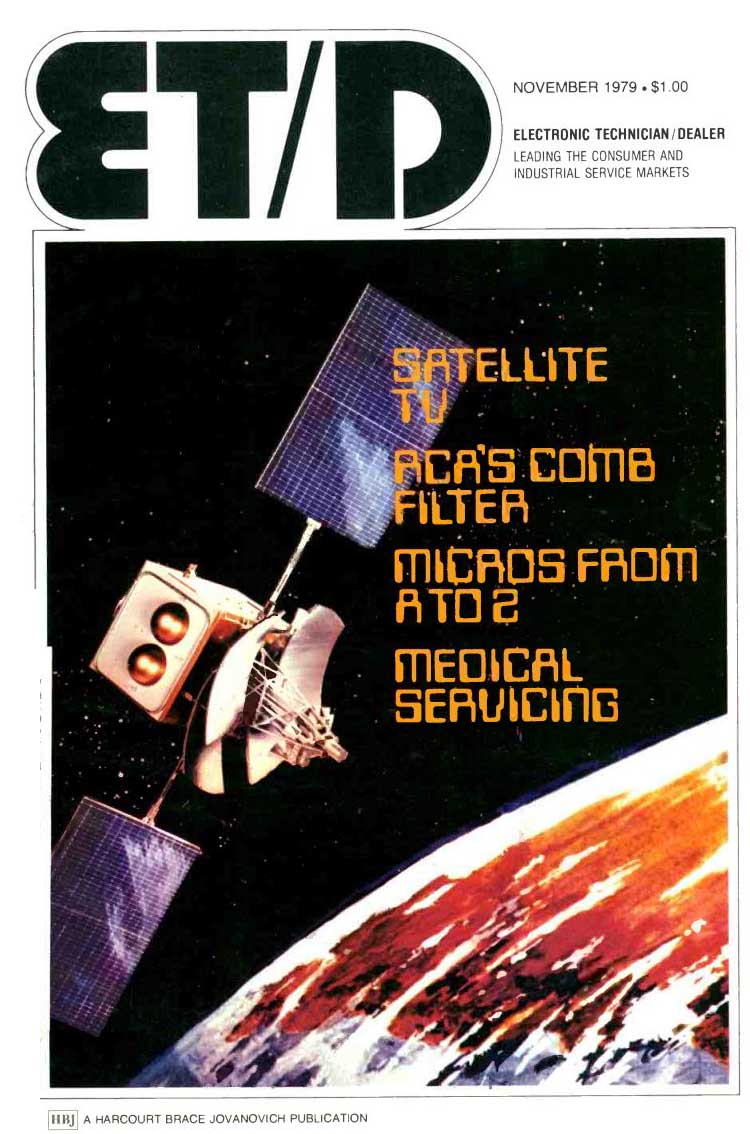 Nov. 1979:
Microprocessors from A to Z---Doing it the easy way
Intro to digital electronics part VII--Putting it all together
Electronic service in life support areas
Test Instrument Report--Beckman's Tech 310
AD:
---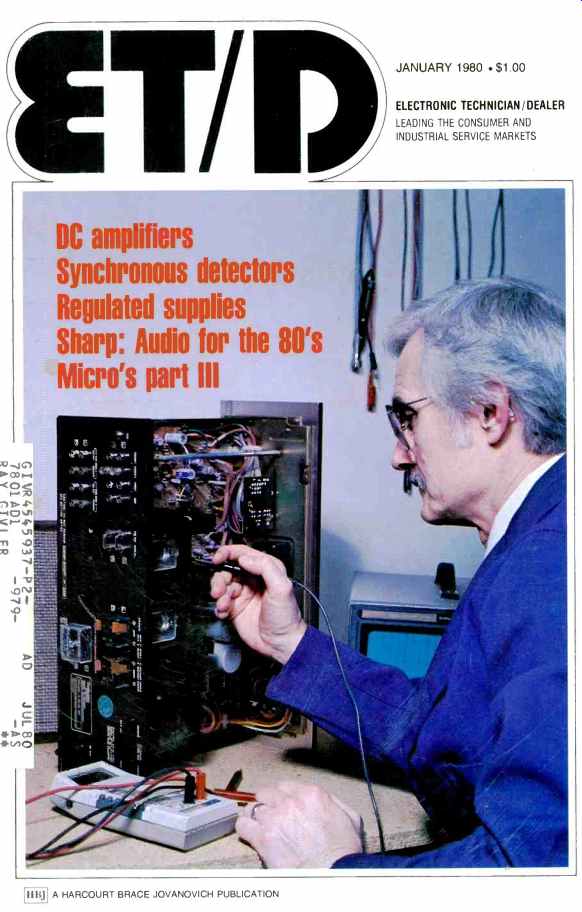 Jan. 1980
Articles:
A look at hourly rate labor pricing -- How to compute those charges
Microprocessor basics part III--Inside the MPU
(more coming soon)
ADs:
---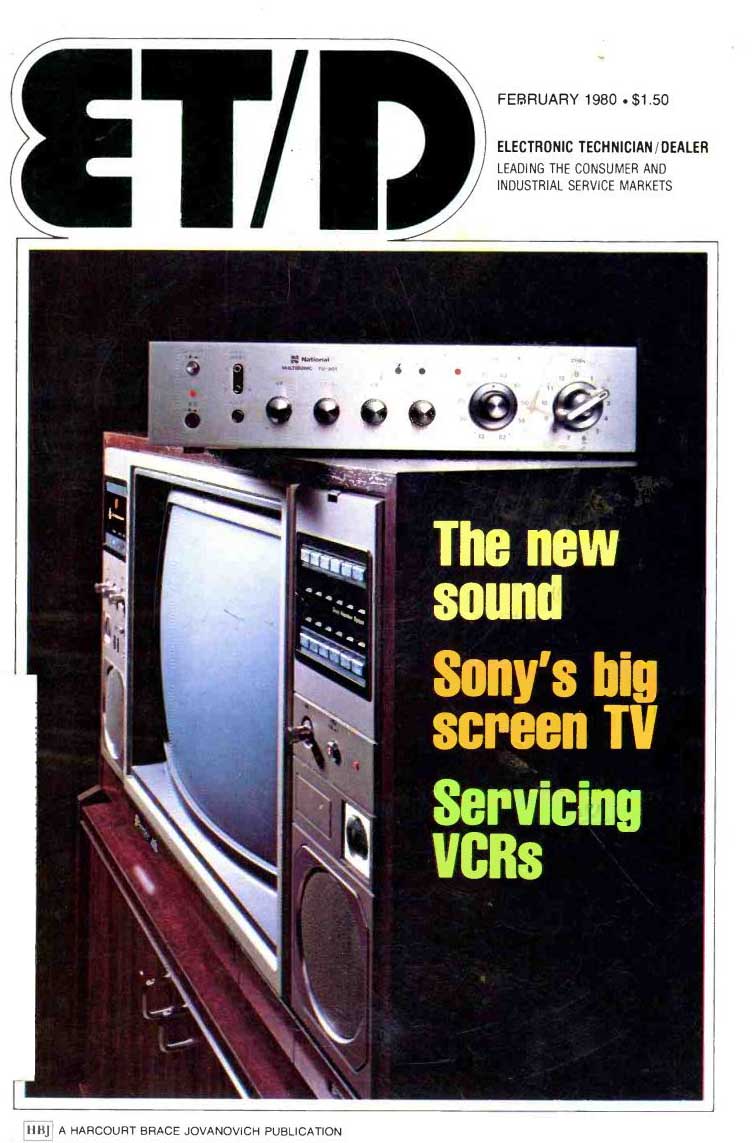 Feb. 1980:
Articles:
Coping with line transients -- The "Glitch Witch" at bay
Microprocessors part IV--The Architecture of the MPU
---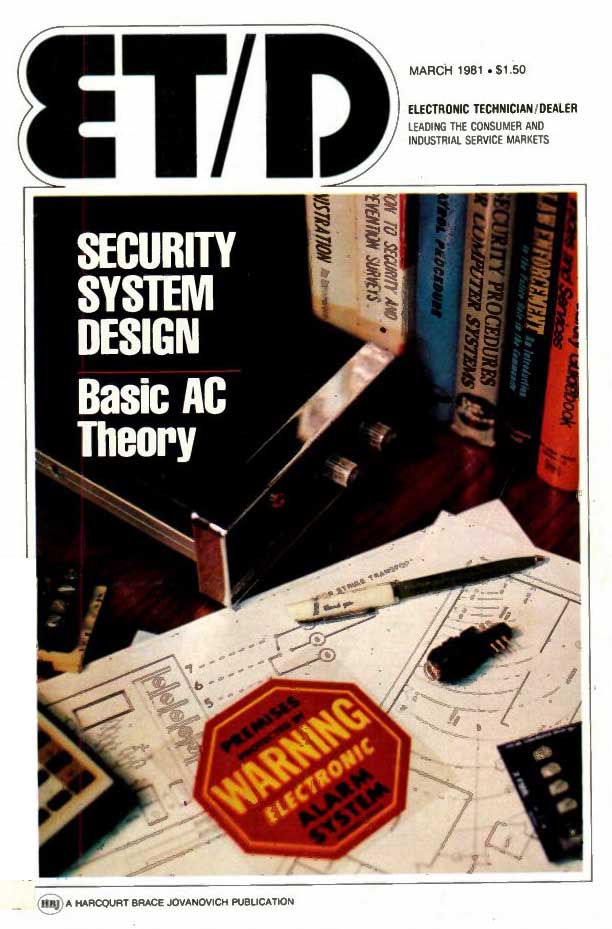 Mar. 1981:
Alarm Systems Design and Sources of Supply
CET Test Preparation Quiz--Part 3
An Intrusion and Fire Alarm System---Another Design Problem
AC Theory and Reactive Networks, Part 1
ADs:
Fluke
Wm. B. Allen
---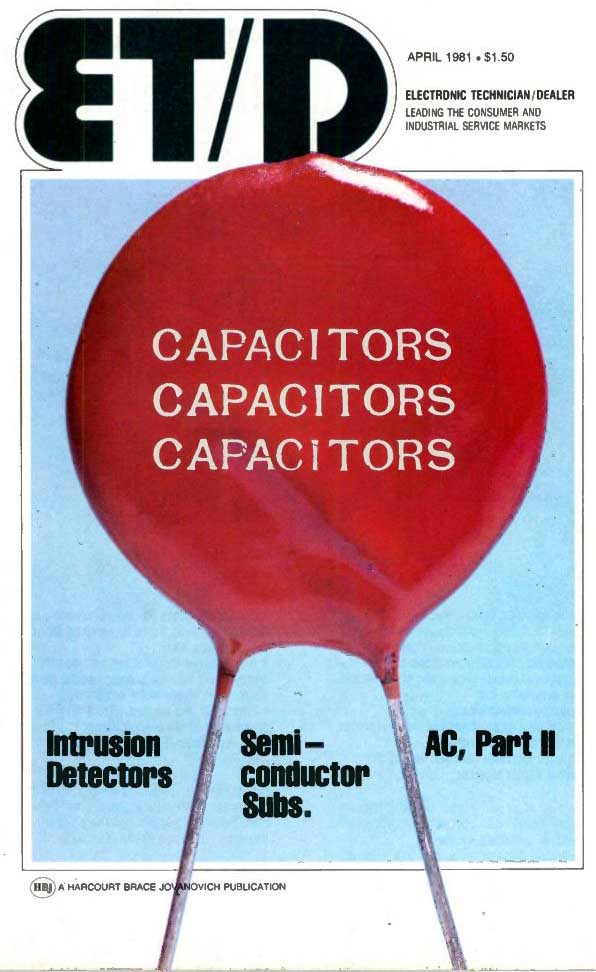 Apr. 1981:
All about capacitors--An Update
AC Theory and Reactive Networks, Part 2--More About AC
Semiconductor substitutions, Part 1
ADs:
---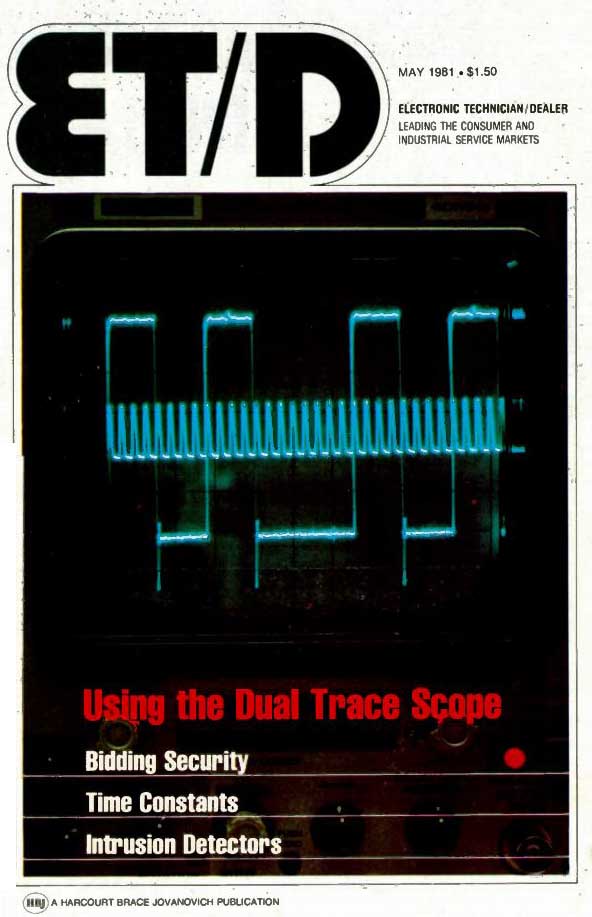 Semiconductor Substitutions, Part II--FETs, SCRs, etc.
CET Quiz V--Kirchhoff's Laws, vectors, etc.
Bidding Alarm Systems--Ensuring a Profit
Modern Intrusion Detection Methods--Complication Eliminated
Understanding and Using Time Constants--RC and RL
TEST Instrument Report
ADs:
Micro Design (the Reader Leader)
---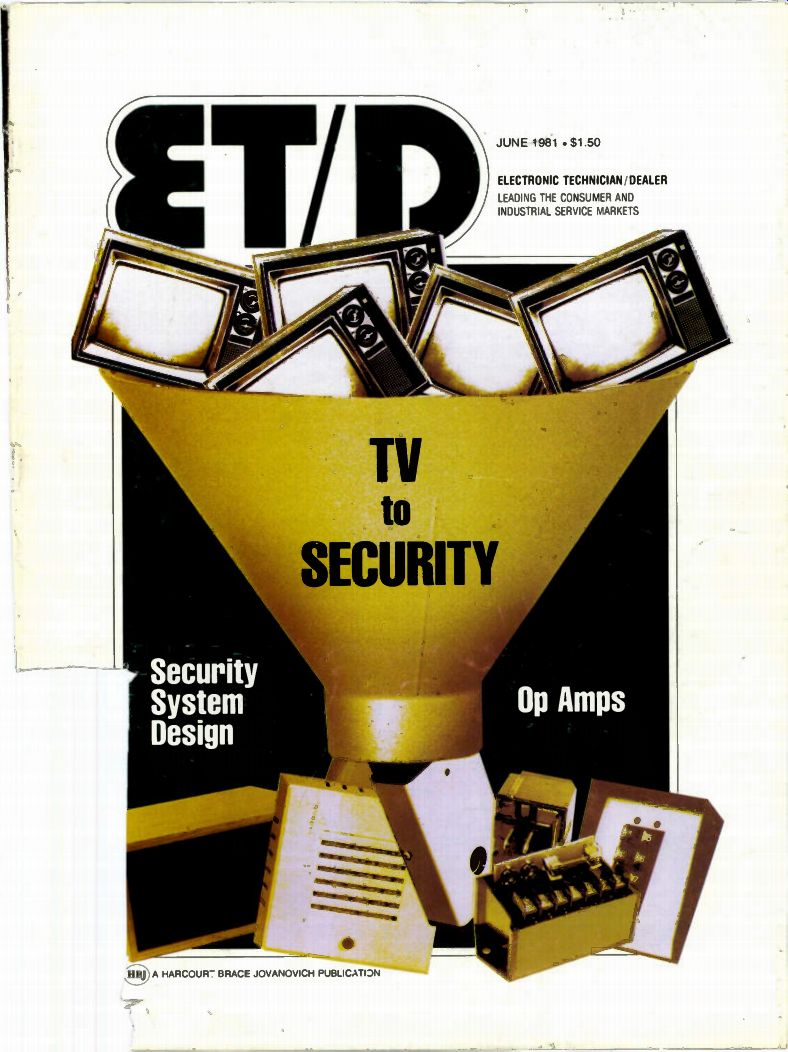 Jun. 1981:
Commercial Electronics, Inc. -- From Television to Security Systems
Residential Security System Design, Part 1--Basic Principles
Operational Amplifiers, Part 1 -- The easy way.
Electronic Security--A Natural diversification for the Electronics Technician
ADs:
---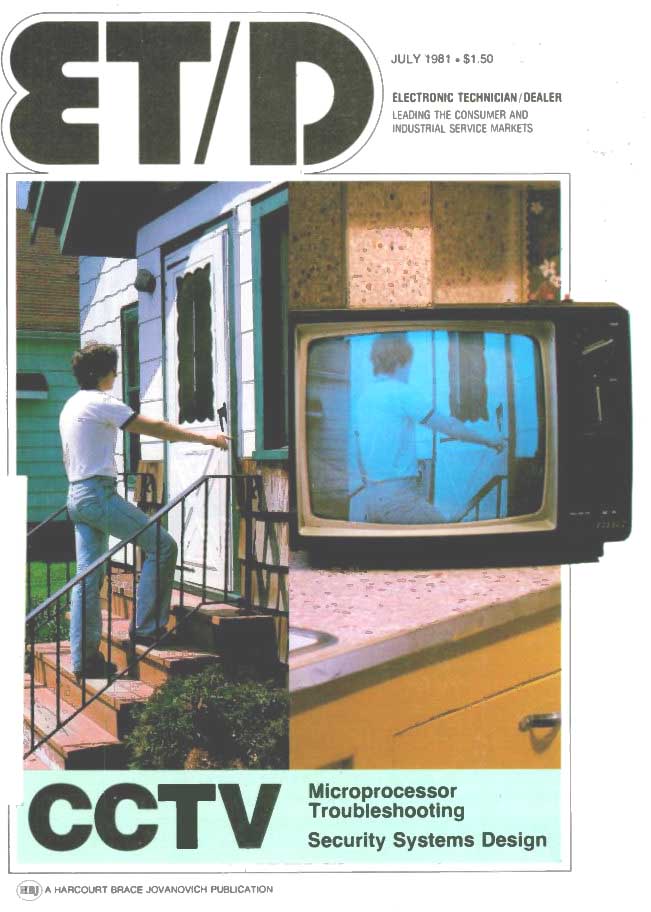 Jul. 1981:
Residential Security System Design, Part II--More Basics
Microprocessor Service--A Break with Tradition
What's New from the EDS--Test Equipment and TVRO Systems
CET TEST Quiz, Part VII--Color TV and Ohm's Law
---
---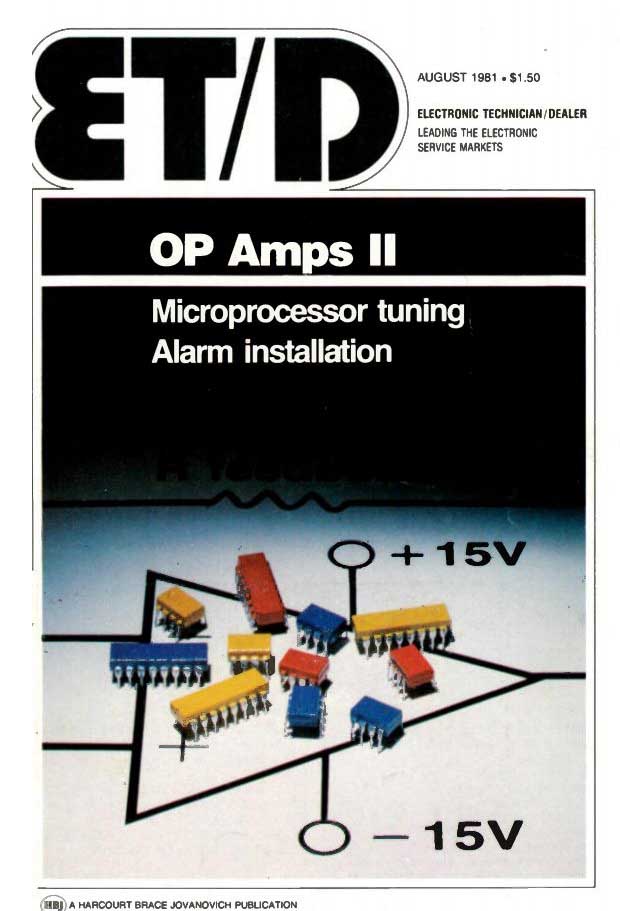 Aug. 1981:
CET test preparation quiz VIII--Semiconductors and such
Operational Amplifiers, part II--The amplifier
Troubleshooting the Magnavox Micro-Tune--Digital techniques
Test Instrumert Report
New Products
ADs:
Electronics Book Club
---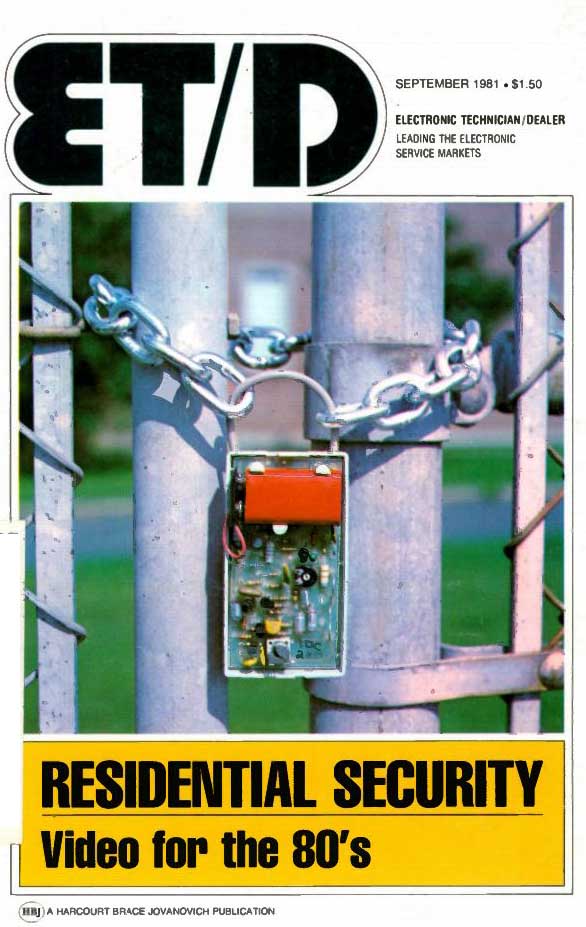 Sept. 1981:
From the Editors Desk
Residential security
Residential security system design, III--Filling in the Details
Video Product Servicing--For the 80s
---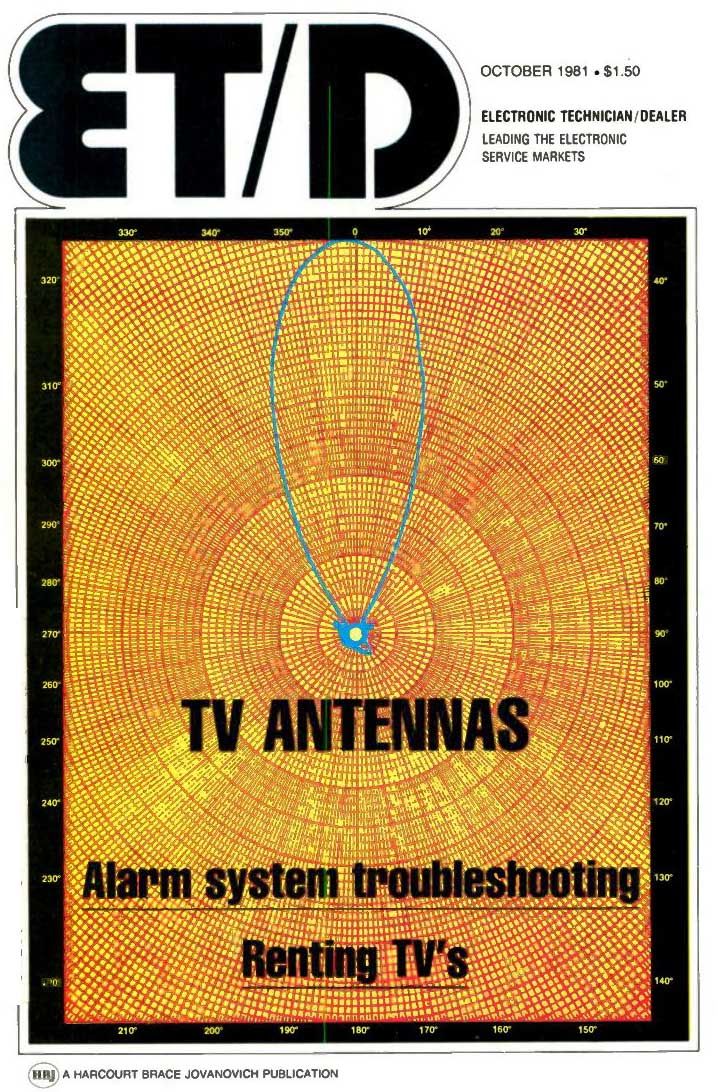 Oct. 1981:
TV Antennas and Transmission lines, part 1 --What's important
OP Amps IV--Norton amplifiers and active filters
Alarm systems service (part 1)
TEST Instrument REPORT (Computech Computer-aided troubleshooting)
ADs:
---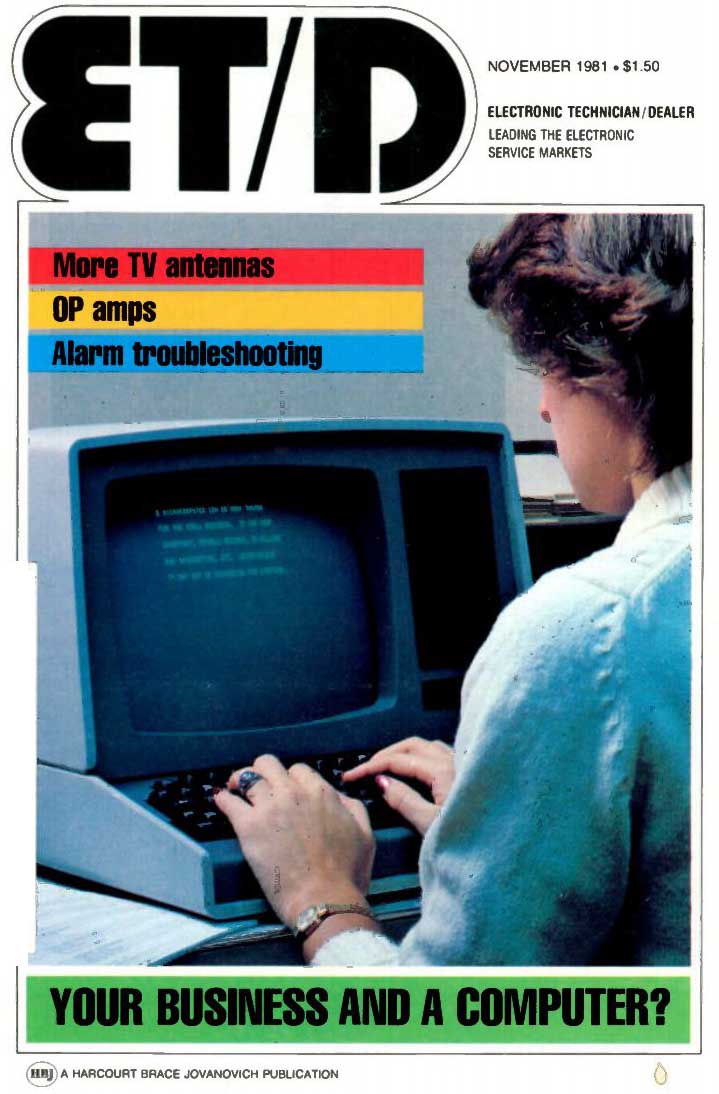 On the cover: Microcomputers are a popular, useful and necessary item of office equipment for many businesses. Should you have one? Could you use one to advantage?

Nov. 1981:

A Computer for your service business? Do you need it?

TV Antennas, part II--Circular polarization and indoor antennas

Alarm system service, part II--More Troubleshooting

Opamps, part V -- Practical active filters and troubleshooting

CET quiz, part IX -- Radio & TV

Book Reviews

ADs:
---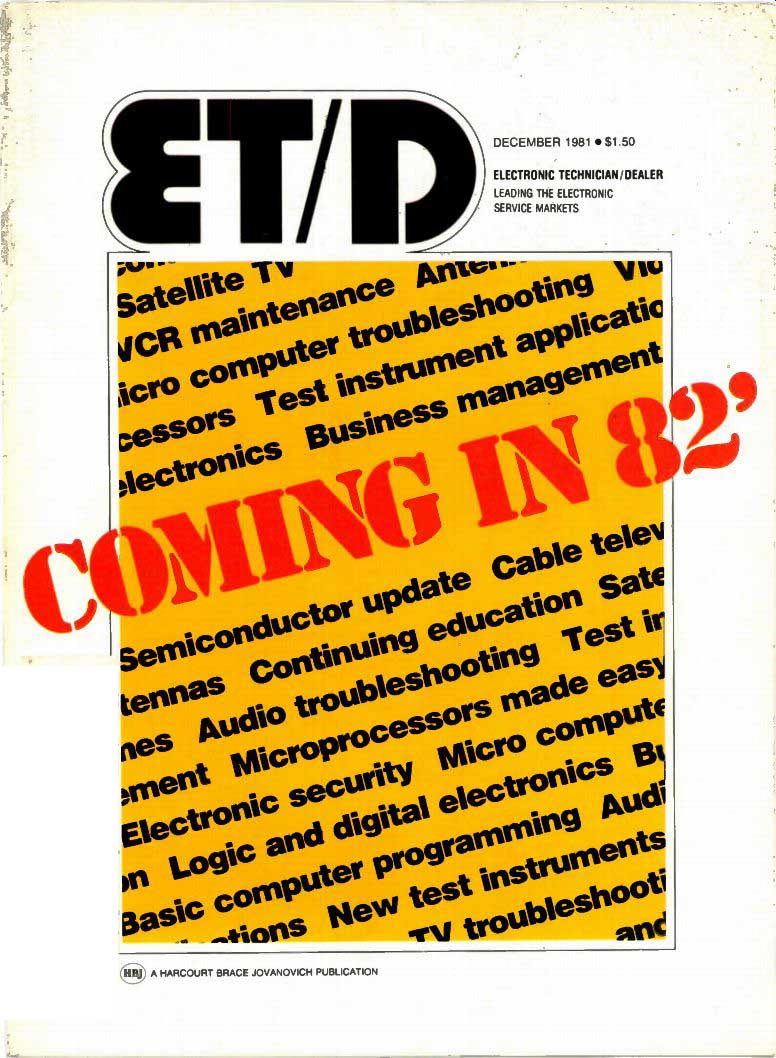 Dec. 1981:
Security insecurity--Legal considerations for the security business.
Talking about satellite TV, part I--Let's Go
Central station monitoring -- What and why
The philosophy of pricing -- Double your rates
TEST Instrument REPORT
Continuing EDUCATION REPORT
ADs:
Microwave SENSORS Defender
Hitachi V202 and V352 Dual Trace Oscilloscopes
---
etd_magazine.html [ind-elec, before 2023-11-06]
etd-magazine.html [gamma]