---
---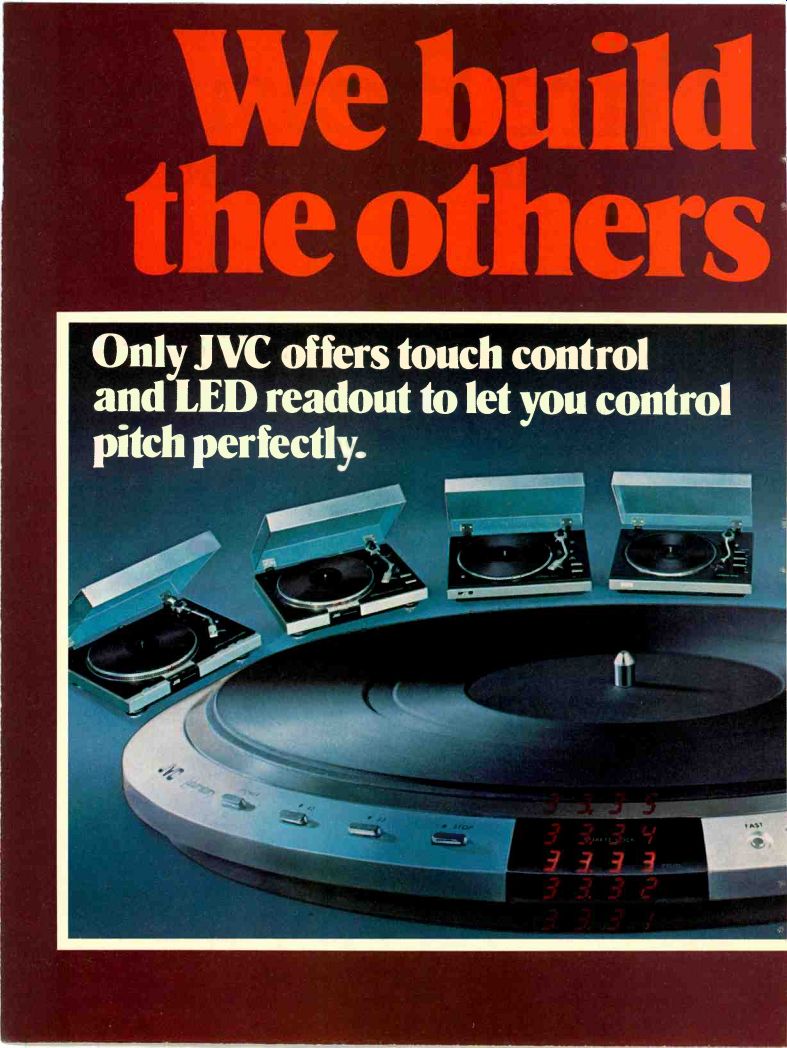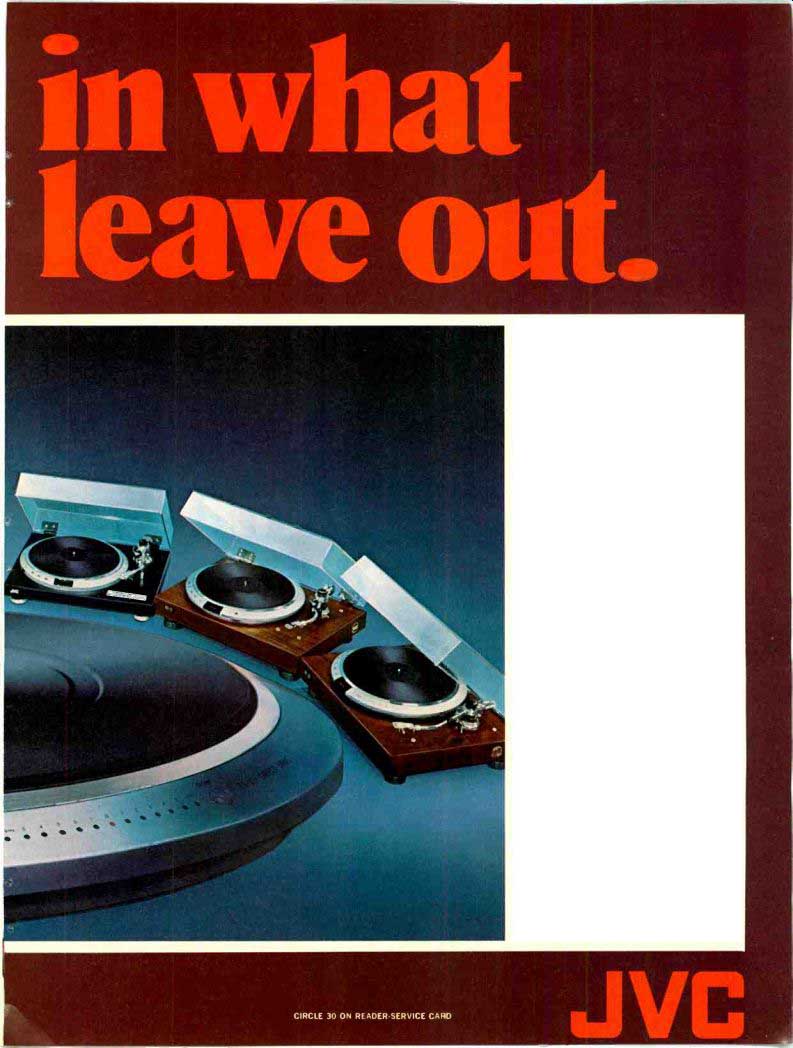 We build in what the others leave out.
Only JVC offers touch control and LED readout to let you control pitch perfectly.
There are seven extraordinary new JVC turntables to choose from. And priced from less than $100 to more than $1000.* Every turntable in our line offers more features for your dollar than you would expect.
Our most amazing features appear on our unlimited-class QL-10: A totally unique LED readout system that lets you change the exact, quartz-locked pitch of music up or down with a touch of the appropriate button.
Certainly a remarkable innovation for serious audiophiles, musicians, broadcasters and recordists.
But every JVC turntable boasts similarly surprising features, in quartz-locked direct drive, direct drive and belt-driven models. There are coreless DC servomotors, Tracing-Hold tonearms, error-free integrated frequency generators, detachable dust-covers (our JL-F50 even lets you operate most of its controls without disturbing the cover) and all of the other amenities we're famous for.
Of course, you'll find our wow and flutter and S/N ratio specs equal to or better than other turntables costing much more.
Once you've seen the things we build in, you'll wonder why the others leave them out.
JVC America Company, Division of US JVC Corp., 58-75 Queens Midtown Expressway, Maspeth, New York 11378 (212) 476-8300.
Canada: JVC Electronics of Canada, Ltd., Scarborough, Ont.
For your nearest JVC dealer, call toll-free (outside N.Y.) 800-221-7502
*Approximate retail value.
---------
(High Fidelity, Nov. 1977)
Also see:
JVC Quartz turntables (ad, Jan. 1979)
Dual turntables (ad, Nov. 1977)
Lenco Turntables (ad, Nov. 1977)
Technics Linear Phase speakers (ad, Apr. 1977)
Technics by Panasonic -- SL series turntables (ad, Nov. 1977)
Philips High Fidelity Laboratories, Ltd. (ad, Nov. 1977)