---
---
30 Years Ago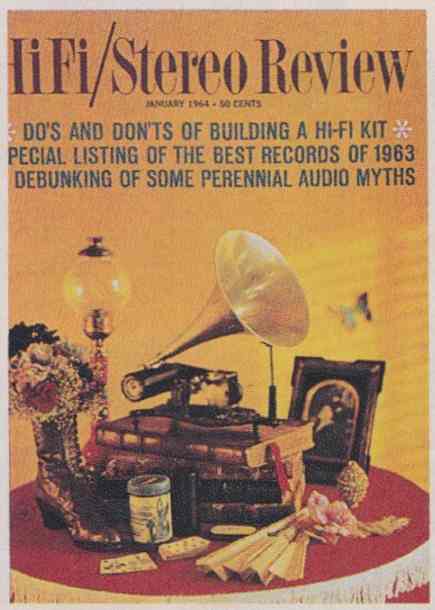 Swing Out Sister: In the January 1964 issue, HiFi Stereo Review's editors named Soeur Sourire's "The Singing Nun," on Philips, one of their favorite albums of 1963. Other faves were Glenn Gould playing Bach partitas, Bruno Walter conducting Mahler's Symphony No. 1. and "The Sound of Horowitz."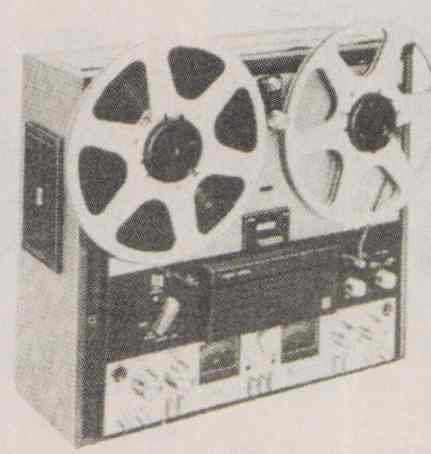 --- Ferrograph's Super Seven tape deck, 1974
Among the new products noted this month were Fisher's KS-2 Stratakit, a three-way speaker in kit form with frequency response from "35 cps [Hz] to beyond audibility," RCA's MX-7 40-watt receiver with a remote balance control ($349.50), and the Sony Superscope Model 500 stereocorder with two external speakers and a frequency response of 50 to 14,000 cps at 7½ ips. In test reports, Julian Hirsch examined the Fisher 500-C receiver ("one of the finest units of its type on the market") and the Dual 1009 automatic turntable.
Especially if it's Soeur Sourire? The French baritone Gerard Souzay told interviewer Harold Lawrence that "In some ways, listening to others sing is far more difficult than having to sing oneself."
20 Years Ago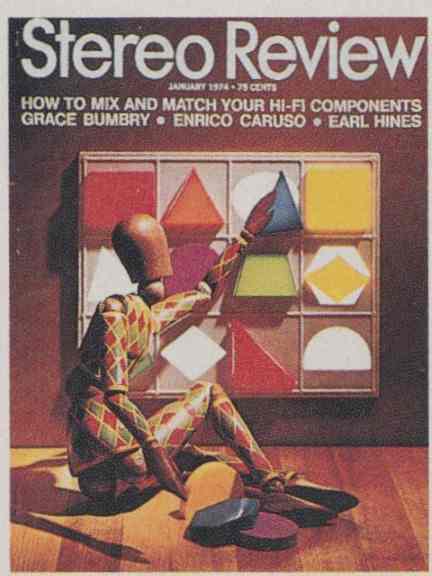 In Best of the Month, David Hall was blown away by Leonard Bernstein's quadraphonic Columbia recording of Hoist's The Planets. Igor Kipnis was equally enthusiastic about Raymond Leppard's new album of Monteverdi madrigals on Philips, and Peter Reilly got his dreadlocks in an uproar over "Unlimited" by reggae star Jimmy Cliff ("I was alternately stirred, delighted, moved, and enchanted"). Elsewhere in the review sections, a charitable Joel Vance, reviewing "Bear Choice," a live album by the notoriously shambling Grateful Dead, noted that the band was "certainly well-rehearsed."
---(not shown) Reggae star Jimmy Cliff, 1974
New products this month included the Lafayette LT-D10 AM/FM stereo tuner with Dolby decoding circuitry, the Ferrograph Super Seven stereo tape deck with a frequency response of 30 to 20,000 cps [Hz] at 15 ips ($1,125 with Dolby), and the Infinity 2000 AXT speaker system, which was 6 dB more sensitive than Infinity's previous model. Meanwhile, in test reports Julian Hirsch took a look at the Wollensak Model 4765 stereo cassette deck and the B&O 3000 semi-automatic integrated turntable.
Bad news for the Sex Pistols: Discussing the then-current vinyl shortage and its potential impact on the record business, editor William Anderson predicted that the biggest musical trend of the Seventies would be middle-of-the-road pop.
10 Years Ago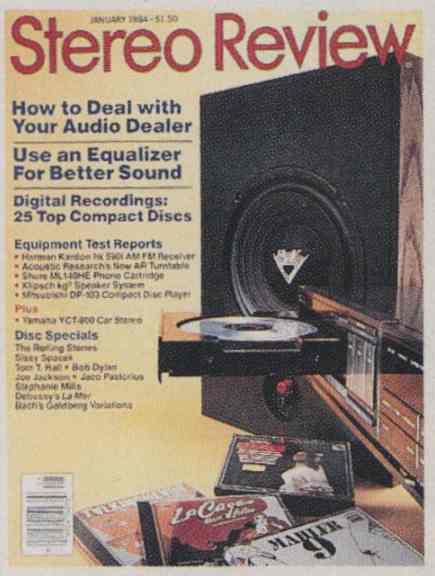 Through a glass, darkly: In Letters, reader L. Chorny, of the Bronx, New York, responded to a November article on the future of the compact disc by asking, "Will any CD's be released with reduced playing times, something like 45-rpm singles?" The editors' answer: "We know of no such plans, and it would hardly seem cost-effective."
New products this month included the B&W DM17 time-aligned speaker system, which had a computer- optimized fourth-order crossover, the Koetsu SA 1100D Mark II tonearm, with a tri-pivot lateral balance system, and the Soundcraftsmen A2801 power amplifier, which was rated at 140 watts per channel. In test reports, Julian Hirsch evaluated the new AR turntable ("the best-isolated record player we have ever tested"), the Klipsch kg2 speaker system ("We listened to it for extended periods without feeling any urge to switch"), and the Mitsubishi DP-103 CD player ("the performance of this second- generation player is even better than its predecessors").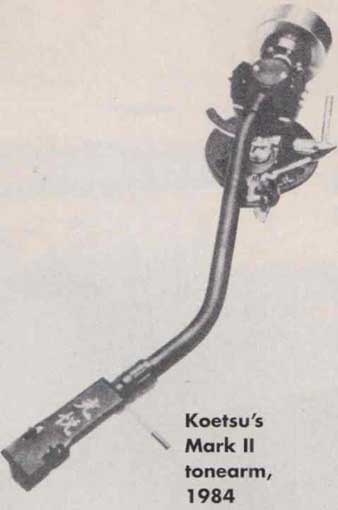 --- Koetsu's Mark II tonearm, 1984
50,000,000 Elvis Fans Can't Be Wrong: A "Bulletin" item alerted readers to the release of "Elvis the Legend," a limited- edition CD retrospective about which an RCA press release claimed "Even Elvis fans without CD players will want to own this set."
---
Source: Stereo Review (01-1994)