---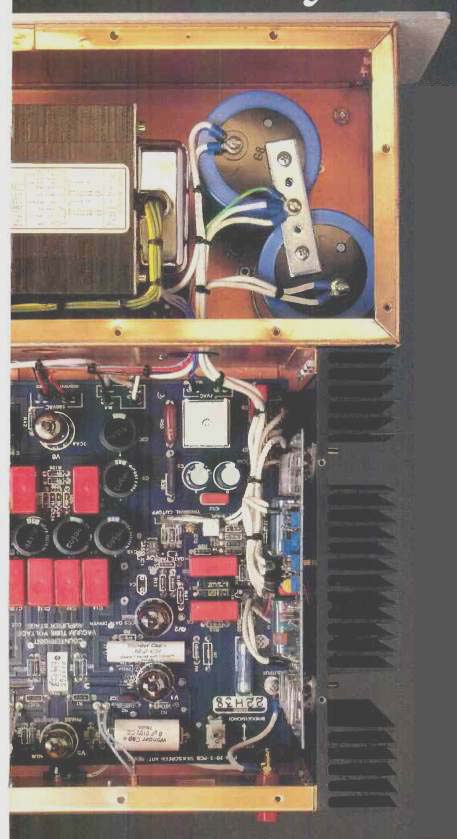 Shouldn't the award-winning SA-220 amplifier be part of your system?
FINEST PARTS--The SA-220 uses only the finest components, including Wonder Wire, Wonder Caps, WIMA Caps & Roederstein Resistors.
VACUUM TUBE INPUT--Delicate signal voltages are amplified with all-tube Class-A circuitry. A high-powered amplifier of this quality deserves nothing less.
MOSFET POWER--MOSFETs are natural current amplifiers. An output stage using custom made MOSFETs and capable of supplying 220 watts per channel, and over 50 amps of peak current defines the SA-220's performance.
COPPER PLATED CHASSIS--All SA-220 chassis are built by Counterpoint, then copper-plated, an innovative use of high-tech metallurgy which assures greater clarity by cancelling hysteresis distortion.
1000 WATT MAGNETIC POWERHOUSE--Capable of delivering over one kilowatt of high current, low coloration power, this kind of transformer is usually reserved for amplifiers in the small car price range. (Counterpoint's Precision Magnetics division also makes transformers for. IBM, Hughes Aircraft, and General Atomics.)
*1991 Apollon Prize Audio & Visual Best Component, Japan
2610 Commerce Drive, Vista, CA 92083; Call toll free 1-800-275-2743; Fax 619-598-9418

(Source: Audio magazine, Feb. 1992)
Also see:
Counterpoint SA-220 Power Amp (review, Jul. 1990)
= = = =