---
No. 30 REFERENCE DIGITAL PROCESSOR: PRIDE IN THE DETAILS . . .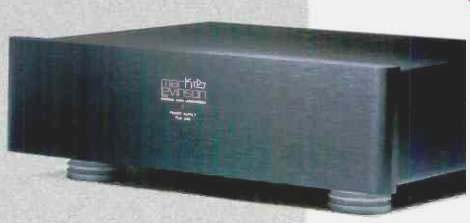 Mark Levinson components have earned a reputation for their rugged reliability, uncompromising fit and finish and, above all, superior sonics. We at Madrigal Audio Laboratories are understandably proud of this reputation.
The presence of "high technology" in our society has, for some, come to mean the absence of craftsmanship. Mass produced look-alikes are everywhere, even in the realm of so-called high-end audio. The quality that you see and hear in a Mark Levinson component is not the result of automated mass production--rather, it is the result of painstaking attention to the details of design, and of pride in the art of craftsmanship.
Mark Levinson components are handcrafted in limited quantities and to exacting specifications. All who participate in their production share the feeling of pride that comes from knowing that they contribute to a product that defines quality.
It is with great pride, then, that we intro duce the Mark Levinson No. 30 Reference Digital Processor. Five years of exhaustive research into digital audio yielded a processor worth waiting for, deserving of the Levinson marque.
The No. 30 is a true reference: it neither adds to nor subtracts from the music. It brings to your home the accuracy as well as the essence of the performance. Finally, the promise of digital audio is fulfilled.
The No. 30 is proof that state-of-the-art digital and analog technology can coexist with craftsmanship. The subject here, however, ultimately is music, and the heart of music is in the listening. To fully appreciate the quality of the No. 30, we recommend that you visit your Mark Levinson dealer for a full audition.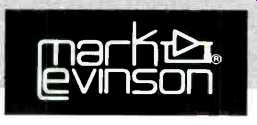 Mark Levinson
Mark Levinson products are designed and manufactured by: MADRIGAL AUDIO LABORATORIES P.O. Box 781, Middletown, CT 06457, FAX (203) 346-1540.
(Source: Audio magazine, Feb. 1992)
Also see:
Marantz 94 Series (ad, Feb. 1988)
Mark Levinson: The Shape of Things to Come (ad, April 1988)
= = = =