---
---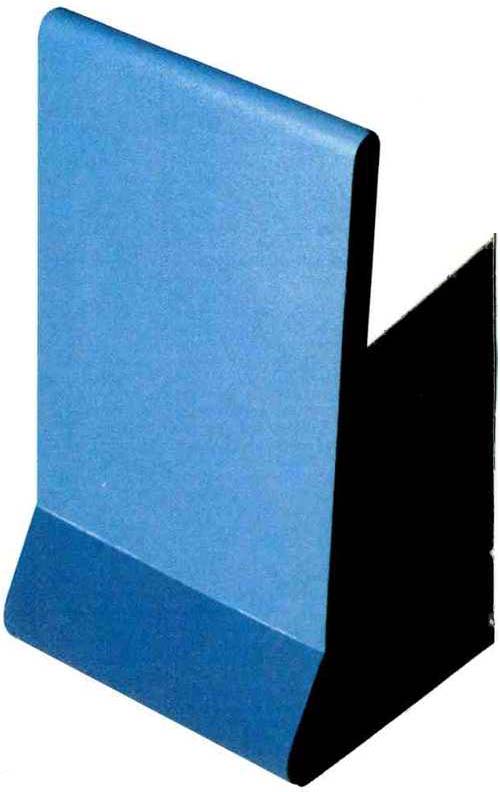 by David Lander
When asked to pinpoint the world's industrial design capitals, a connoisseur might single out Helsinki, Milan, or Frankfurt. Few, if any, would place an English city on the list. At least one British hi-fi manufacturer is acutely aware of that fact, and in their own quiet way, is working to change it.
Ross Walker, a director of Quad Electroacoustics, understands that great design doesn't just happen. So in 1985, he instituted a competition for pupils at Manchester Polytechnic. Walker chose the institution, situated in what is often called the western world's first industrial city, because of grass-roots interest in his industry. He had received numerous letters from students there who were interested in working on high-fidelity products.
These inquiries moved Walker to contact the head of the Polytechnic's School of Three Dimensional Design and to suggest furthering student interest in hi-fi in "a more formal way-just to encourage up-and coming young designers to think about the problems" involved in creating envelopes for real-world audio components. The resulting contest, in which scores of students vie annually for 500 pounds sterling in prize money, is now a regular part of the school's second-year curriculum.
The goal is more than mere flights of fancy on the part of young competitors. When industrial designers work with manufacturing companies on a project, Walker points out, it is the manufacturer's responsibility to set a very clear brief. And the industrial designer's obligation is to follow it.
It is Ross Walker who determines the product to be designed and its specifications. This, he explains, gives the students "a chance to actually work to a brief set by a real capitalist rather than a teacher." After being presented with his brief, competitors have a day to develop their ideas. Then, finalists are selected and given ample time to produce more detailed drawings and models from which the winning entries are chosen.
While Ross Walker, capitalist and design provocateur, ultimately ranks competitors, he is quick to note that the successful ones are those he feels best meet his specified criteria, not the ones whose sense of contour or color he personally prefers.
Other than in the competition's first year, when his challenge was to repackage the vaunted Quad ESL-63 loudspeaker, Walker has deliberately devised design projects unrelated to his own company's business. This, he says, is to foster creativity rather than encourage fawning. If asked to design an improved Quad product, the hi-fi maker feels, many students would do no more than seek approval.
Since Walker is convinced that "people hate loudspeakers" because of their looks, it was a logical starting point for him to ask that competitors design a speaker that would be "more than just a rectilinear, walnut-veneer box." The following year, 1986, his mandate was the creation of a rack-system alternative that was both easily operated and pleasant to behold.
In 1987, the problem of personal portables, which Walker contends "have only been half designed," was addressed. And last year, the students worked in teams to conceive an attractive audio showroom available to independent retailers at minimal cost. The winning group drafted designs for interior modules that could be variously combined.
At this writing, Walker continues to ponder projects for the competition's fifth year. Though no star designers have yet been produced, either for England or for audio, the self-described capitalist from Quad is optimistic about the contest's long-term impact. "It's not as philanthropic as it may seem," he remarked during a recent visit to this country. "For far too long, the industry has basically designed boxes with knobs on them-and not very well done at that. As a consequence, we are missing out on an enormous section of the marketplace."
---
1985 QUAD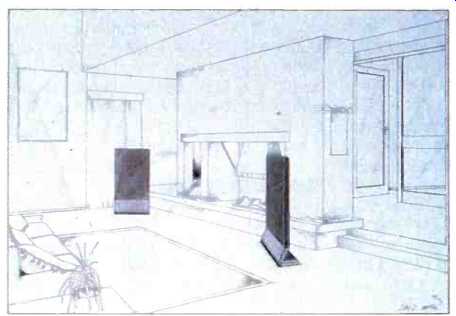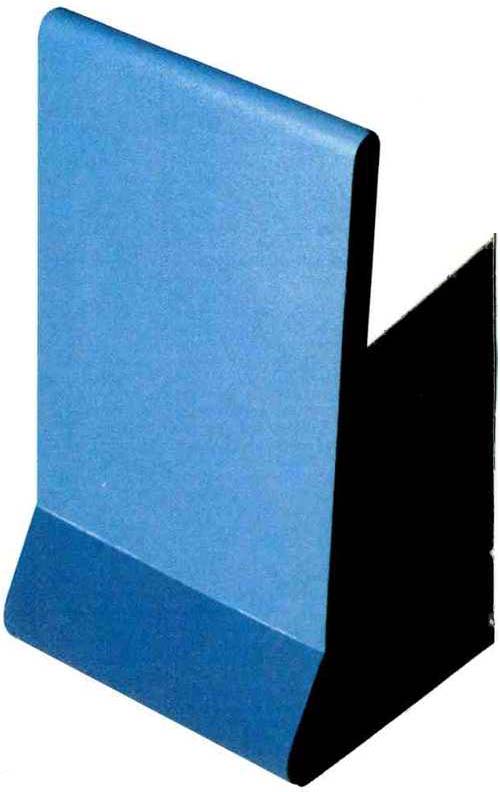 top and above: Coincidentally, the winner of the first Quad-Manchester Polytechnic competition bears the same name as one of our century's truly great sculptors. David Smith took a minimalist approach to a boxless loud speaker design that "emphasizes the light membrane interior and enables ease of manufacture" and is also suit able for "any domestic interior."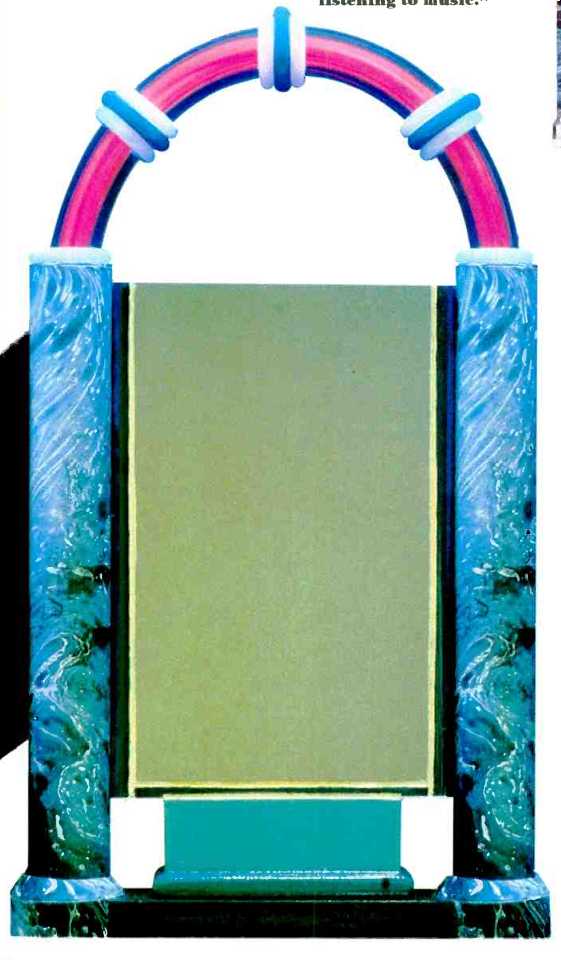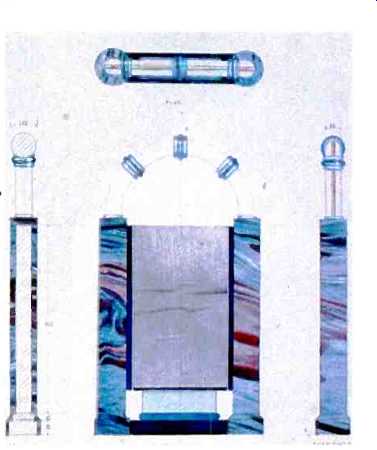 top an above: Timothy Greenhaigh, the 1985 runner-up, framed his transducer with marble columns of Greco Roman derivation and crowned it with a distinctly contemporary arch. The materials were meant to project "both quality and high fashion," according to the young designer, who specified a level of illumination "acceptable for general room lighting when listening to music."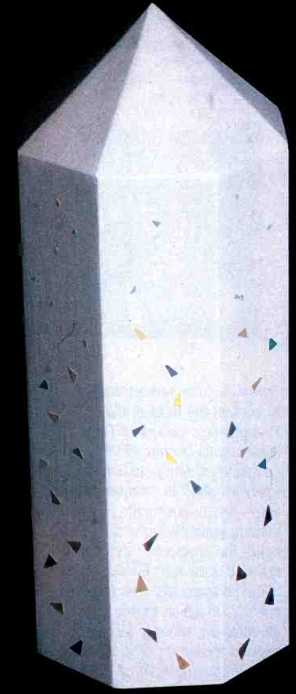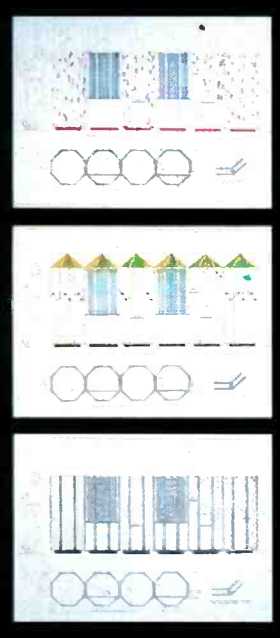 top and above: Nicholas Haynes felt that the sculptural qualities of his latter-day Art Deco loudspeaker, when coupled with its framework's capacity for physically supporting accessory lighting fixtures, presented design-conscious listeners with an unusual degree of flexibility.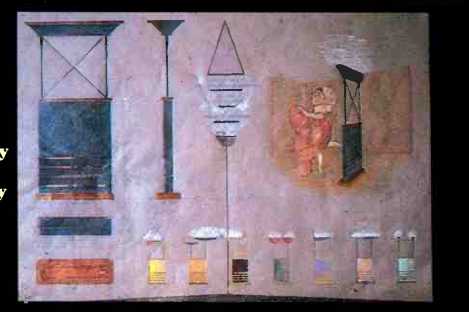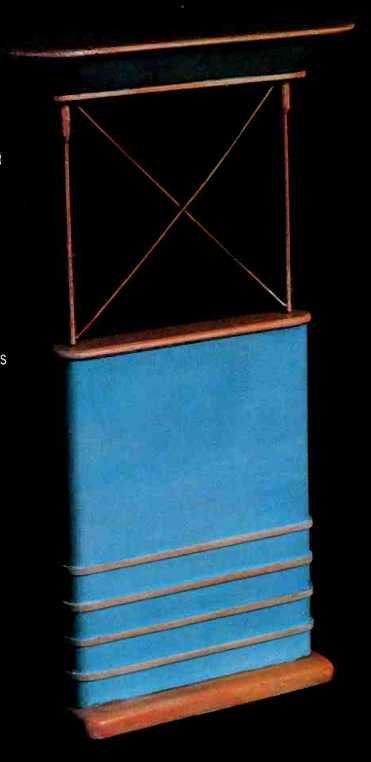 top and above: Whether or not John Cook was punning when he described his 1985 entry as "a starting point," the graphic treatment of its multi-sided surface clearly reveals whimsy. "I wanted to design a free-standing piece of furniture that was multi-variable in its application and not redesign an existing speaker." Cook noted. "The fact that a Quad speaker could be fitted into the module was purely coincidental."
1986 QUAD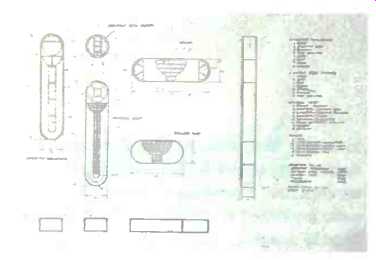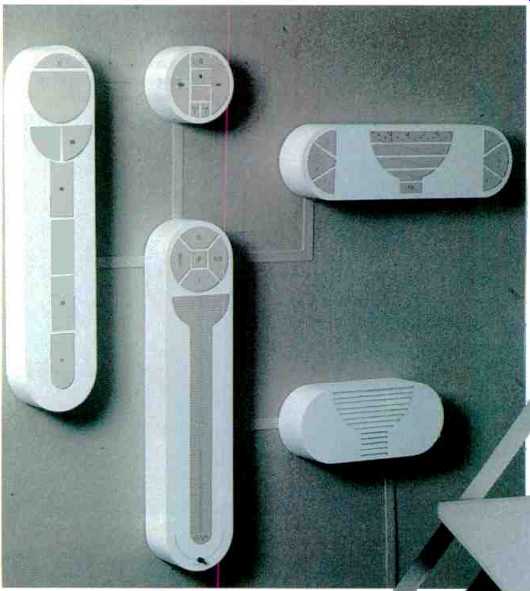 top and above: In Quad's 1888 competition, Manchester Polytechnic students were asked to submit designs that combined three program sources-tamer, CD, and cassette-with necessary amplification and system controls. For Martin Hasenstrauch, that year's winner, ergonomics took precedence. He wanted his component system to be "immediately understandable and usable by anyone," with or without the ability to read the language in which front-panel control designations appeared.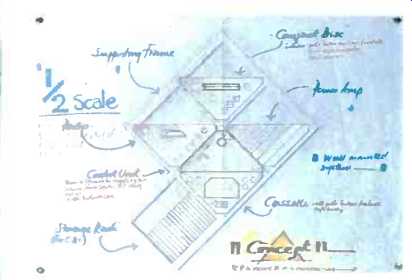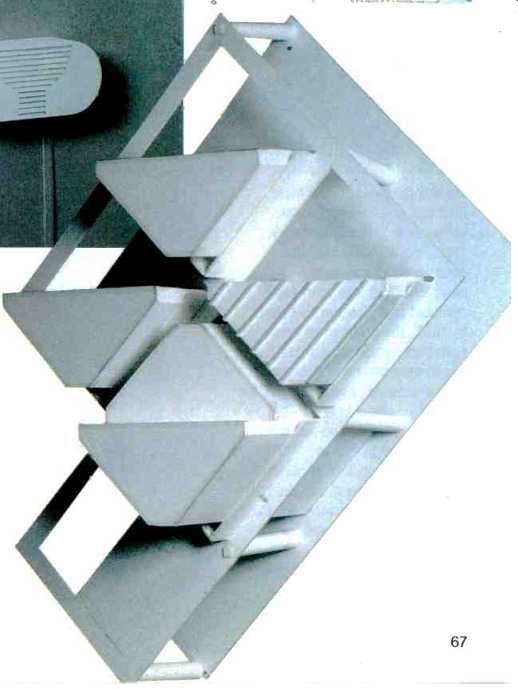 top and above: Like the work of master architect I. M. Pci, Peter H. Moore's design reveals an affinity for the triangle. "The controls have been kept to a functional minimum," he said of his plan for a wall-mounted component systems, "and the triaged framework is designed to a basic modular form [for] visual unity." Moore's design would even allow buyers to participate in creating his ensemble's appearance, since modules can be rotated 90 deg.or 180 deg. within the grid "to create a preferred composition."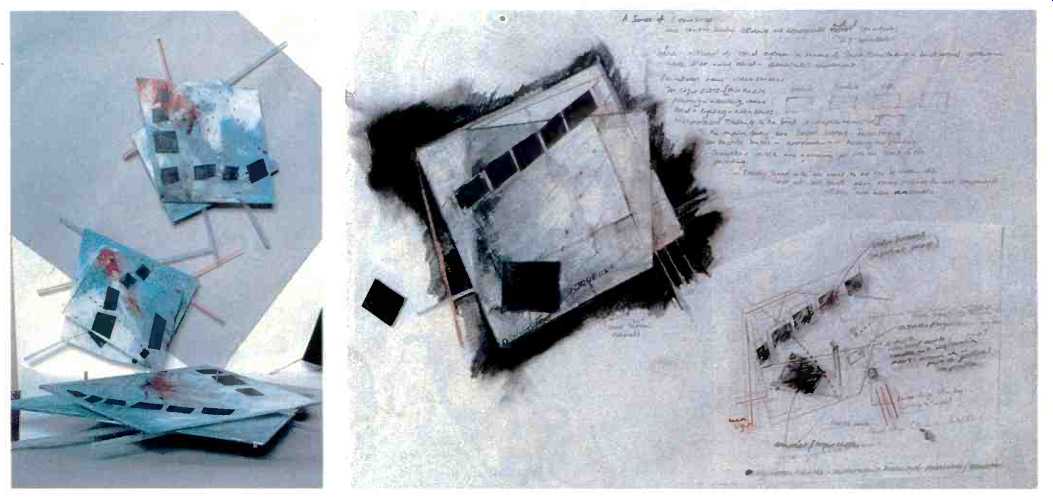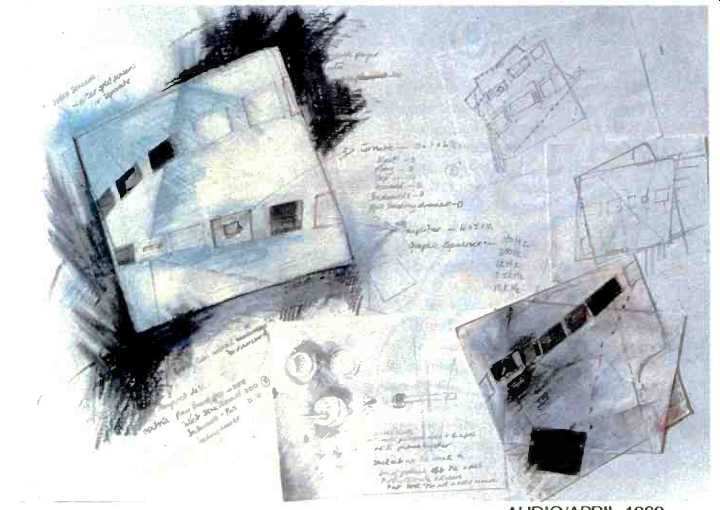 top and above: Emma Beech, a 1986 entrant, won an accolade for her creative concept. Beech conceived a system in which both audio and visual functions would be contained within three "structural painted images." She intended for these to "dominate the environment" when in use, and at other times, to serve as decor.
1987 QUAD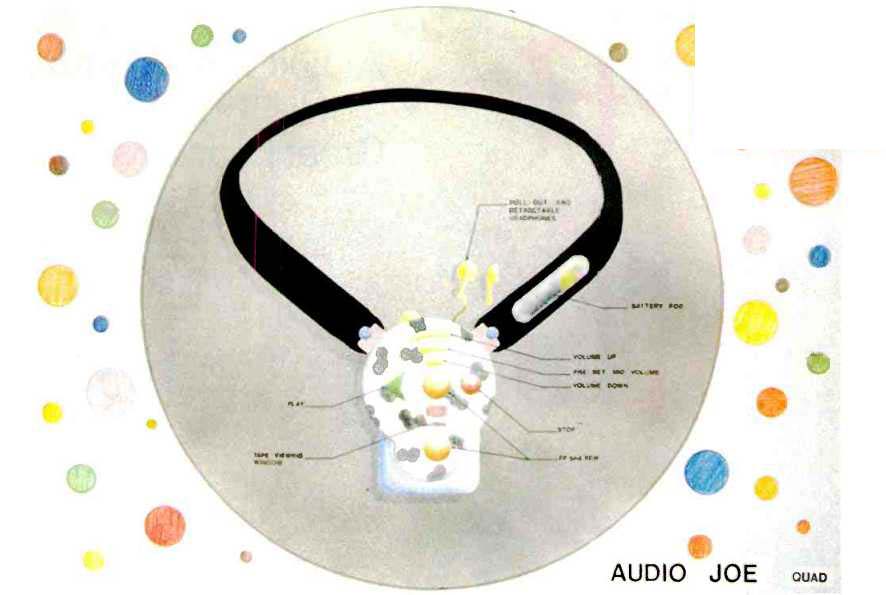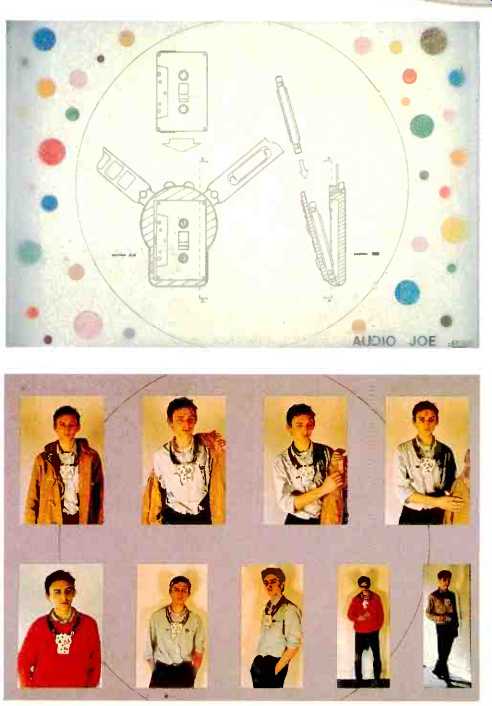 top and above: In his 1984 brier, Quad's Ross Walker mandated a personal portable designed "so that whether one is walking, sitting, cycling, skiing, running for the train, or whatever, it does not have to be held or put in a bag or a pocket." Winner Charles Cann's neckpiece met these specifications by employing retractable headphones and a strap more common to cameras.
(Source: Audio magazine, Apr. 1989)
Also see: Quad (Acoustical Mfg. Co., Ltd.) Model 405 Power Amplifier (Apr. 1979)
Quad Component System -- One-Brand Systems (Dec. 1983)
= = = =