---
Thermo Vapor Suspension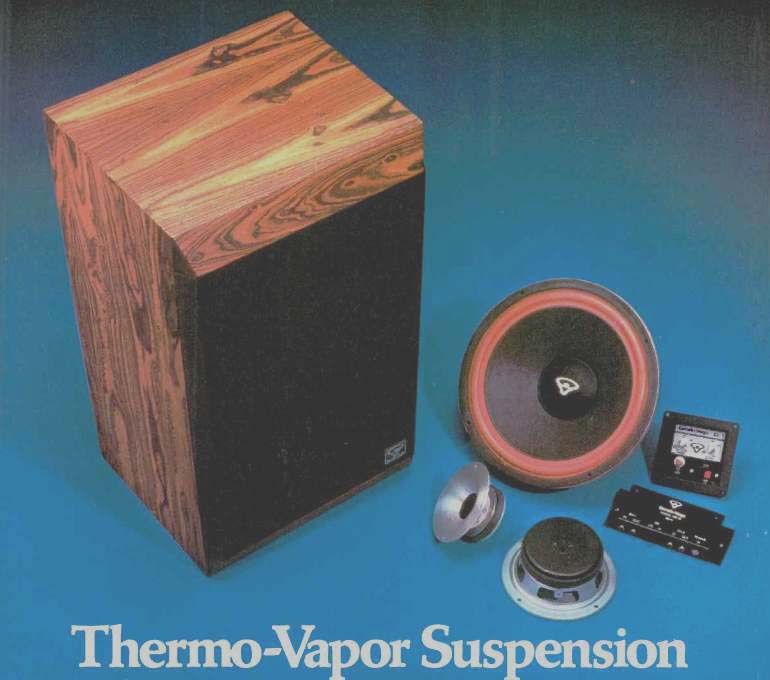 The Cerwin-Vega S1 is the most elegant and exotic shelf speaker currently available.
The rare Yucatan rosewood' facade only hints at the marvels inside. A sophisticated sixth order Butterworth vent tuning, integrated with an active equalizer filter, increases the effective bass performance to surpass much larger enclosures. The wave of the future in quality shelf speakers surely will be such a system.
Even this is not good enough for the S1.
We have developed an elegantly simple improvement in bass enclosure technology; we call it Thermo-Vapor Suspension.
By filling the S1 cabinet with a soft, inert gas which is more compressible than air, a lower system response and more controlled damping is achieved.
The drivers are precision aligned die-cast units having the highest magnetic motor drive efficiencies in the industry. The low crossover of 300 Hz to a 6"'midrange driver assures low intermodulation at loud levels. A damped horn, high frequency unit (moving mass, .1 gram), operates at a low pressure density extending response to 20 kHz with vanishing coloration.
The S1 has impeccable technical credentials too numerous to detail here so write Cerwin-Vega for full performance specifications or see it, hear it, Feel it, at a selected dealer.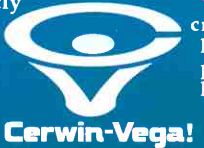 Cerwin-Vega!
Walnut is standard
Patent Pending
Cerwin-Vega! 12250 Montague Street, Arleta, California 91331, 213/896-07772
(Audio magazine, Oct. 1977)
Also see:
Bozak speakers (ad, Nov. 1986)
Bose Model 301 (ad, April 1975)
= = = =