---
---
by Anthony H. Cordesman
When I look back over the years, the audio industry has not had a particularly distinguished track record with respect to format launches. I can remember speaking with engineers when the Compact Disc was introduced at a Consumer Electronics Show in the early '80s and learning that none of them owned a decent stereo system or had spent much time doing critical listening using high-end components. Digital Audio Tape (DAT) was introduced without any attempt to demonstrate its superior sound quality. To this day, the few demonstration tapes and commercial recordings available in this format tend to be musically bland and sonically mediocre. And recent years have seen the introduction of THX, Dolby Digital (AC-3), and DTS without any rigorous comparative listening tests beyond the sort that are carefully controlled by equipment manufacturers or the owners of the process. Even now, there is only a minimal amount of high-quality musical program material that an audiophile can use to make comparisons between Dolby Pro Logic, Dolby Digital, and DTS. Most of the music encoded in these processes has been subjected to so much complex mixing, and uses so many electronic instruments or surround effects with arbitrary implementation of the low-frequency effects (LFE) channel, that any appraisals of sound quality must be largely intuitive.
This is not the case, however, with the first 96 kHz/24-bit music recordings recently released on DVD by Chesky and Classic Records.
(Chesky calls its sampler recording a "96/24 SuperAudioDisc," whereas Classic Records refers to its disc as a "24/96 DAD.") Both companies also have existing CD versions of the same recordings, thus enabling direct comparisons with the new 96-kHz/24-bit discs. Each provides samples of clean, well-produced music with natural instrumental sound. And both labels include different kinds of music for critical listening. In fact, Classic Records has gone one step further, supplying 331/2- and 45-rpm analog vinyl LPs in addition to the CD and 24/96 DAD versions. (Edi tor's Note: Passionate audiophiles eager to obtain their first 96-kHz/24-bit audio recordings should be cautioned that these discs are playable only on DVD players, they are not compatible with conventional CD players.-A.L.)
Let's begin with the Classic Records releases. I received a set of four 96 kHz/24-bit DADs (available at $32 each from Classic Music Direct, 800/457-2577) plus a sampler DAD, a matching CD, and the same samples on 45-rpm vinyl records. This made comparative listening easy, particularly since I already owned commercial CD and LP releases of some of the material.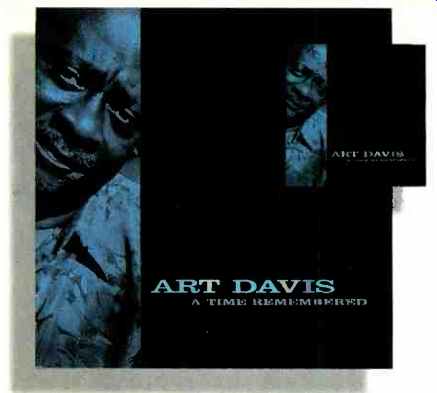 The first Classic 24/96 DAD release, Art Davis's A Time Remembered (DAD 1001), is an excellent jazz recording with Herbie Hancock on piano, Ravi Coltrane on saxophone, Marvin "Smitty" Smith on drums, and group leader Art Davis playing bass. This modern jazz was recorded on two-track analog tape in 1995. While the matching selections on the 45-rpm record and the CD pro vide excellent sound quality, the sound of the 96-kHz/24-bit DAD is noticeably cleaner than the CD, with better percussion detail, a more realistic brass sound, better low-level and harmonic detail on the piano, and a slightly tighter bass viol. The sound of the DAD is very close to that of the record, but the DAD has the virtue of no surface noise, which is not true of the record. The 45-rpm platter has slightly more low-level detail if you are willing to listen through the added surface noise, but the 96-kHz/24-bit DAD has more accurate instrumental timbre, more consistent highs, and is noise-free.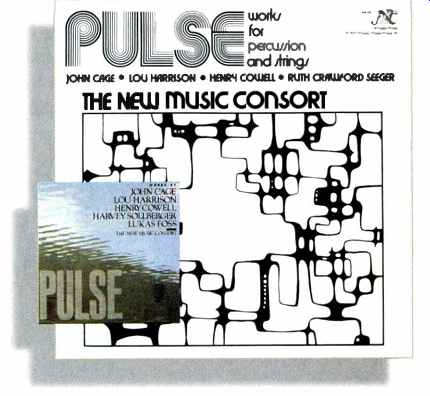 The second Classic Records DAD, Pulse (DAD 1002), includes portions of two avant-garde percussion albums performed by the New Music Consort. Represented are works for percussion and strings by composers John Cage, Lou Harrison, Henry Cowell, Harvey Sollberger, and Lukas Foss. The recordings were originally made in 1990 on two-track analog tape at 15 ips by Tony Salvatore and Paul Goodman. Once again, the matching cuts on the 45-rpm record and the CD version deliver very good sound but cannot compete with the 96-kHz/24-bit DAD. Percussion detail is much cleaner on the DAD than on the CD, and there is more harmonic and ambient information. The bass is faster and cleaner on the DAD, and the cymbal sounds musically natural-some thing that CD seems unable to capture. The analog LP has surprisingly good bass and low-level detail, but the upper-octave delineation is not quite as clean or as natural as the DAD's. And the DAD's absence of surface noise often contributes a great deal to the listening experience. I like the record more than the CD, but I'll take the DAD over the record.
Another 96-kHz/24-bit disc, Red Rodney's 1957 (DAD 1003), was (as you might guess) recorded in 1957. This is classic jazz, with good trumpet, piano, tenor sax, and percussion. I like the music, but I do not find the sound quality to be all that special. The DAD version is a bit cleaner than the CD (and, of course, has no surface noise), and its soundstage and imaging are a little better defined than the CD and LP. Nevertheless, I suspect that analog fans who have learned to listen through surface noise might stick with their turntables if they could get the entire performance on a 45-rpm record. The vinyl seems slightly more dynamic, perhaps because my cartridge adds a touch of euphonic dynamic energy to the original recording.
The percussion tracks on the 45-rpm record and the CD version deliver very good sound quality, but can't compete with the 96-kHz/24-bit DAD.
The fourth DAD from Classic Records is a great audiophile recording: Rachmaninoff's Symphonic Dances and Vocalise (DAD 1004), with the Dallas Symphony tats Orchestra conducted by David Johanos. Originally made on two-track analog tape at 30 ips by David Hancock, it was issued on vinyl in 1967 by Vox/Turn about. I still have the original as well as two re-masterings. The irony is that I have often used the 1967 Turnabout LP to show that analog can still sound better than CD. Now I have a DAD version that is much better than the CD, which shows that digital can be directly competitive to the LP and superior in a number of ways.
There isn't much reason to discuss the CD.
The DAD is cleaner and has tighter and more dynamic bass, more low-level de tail, better soundstaging and depth, and a more natural upper midrange. The DAD also has more natural and less compressed dynamics than the original 33 1/2-rpm record, although the excerpt on the Classic Records 45-rpm remastering is very competitive. The DAD provided cleaner, tighter, and more realistic deep bass than the LP in the opening bass-drum passages, equally natural soundstage ambience, and more detail in massed instrumental passages. There were other sections where I still preferred the sweetness and midrange dynamics of the 33 1/2-rpm LP. I suspect, however, that in such instances the timbre, low-level detail, and musical dynamics of the DAD were more accurate and that I chose euphony over accuracy. The DAD's treble was also cleaner than the 33 1/2-rpm LP's when I com pared it with matching passages on inner grooves of the record. The 45-rpm excerpt again was much more competitive, but the surface noise ...
The first Chesky Records 96-kHz/24-bit DVD, The Super Audio Collection Professional Test Disc (CHD-VD171), is available from regular record stores at $29.98 or directly from Chesky (800/426-8576). This sampler represents the state of the art in DVD audio recording technology, whereas the Classic Records releases demonstrate DVD's archiving capability. The sampler was made directly from Chesky's 96-kHz/24-bit master tapes, and most of the music on it can be immediately compared to various Chesky CDs, which, of course, are conversions from the 96 kHz/24-bit master tapes to the 44.1-kHz/16-bit CD standard. The Chesky sampler also has an extensive range of test tracks, though they involve tests that are of little interest to most consumers.
Several tracks demonstrate the strengths of the Chesky 96-kHz/24-bit DVD relative to the conventional CD. Track 1, "Brick House" by Sara K., has some excellent percussion. The 96/24 DVD is full of ambience and life and is cleaner and tighter than the CD version (Chesky JD165). On track 2, Livingston Taylor sings "Isn't She Lovely," an excellent recording of male voice made with classic simplicity. The DVD is cleaner and better defined than the CD (Chesky JD162), from the opening passage of whistling to the end of the song. Listen to this passage once, and you are never going to be fully satisfied with CD again.
There are two jazz selections, one by Jon Faddis (track 3) and one by the John Basile Quartet (track 7). Both demonstrate the superior detail and life of the 96/24 DVD relative to the CD, but the music by Basile's group provides some of the nicest soundstage detail around.
Drum music by Babatunde Olatunji (track 5) may initially seem more live on the CD version (Chesky W0160) until you listen carefully to the 96/24 DVD and hear the superior range of dynamic contrasts and added realism. A warning, however: If you have the kind of speaker that sounds best at one volume level, the 96/24 DVD may not sound better relative to a CD with more compressed dynamic range. The DVD is remarkably free of any compression, and you really need a speaker that performs equally well at low to very loud listening levels. Similarly, you want silent electronics, the quietest room possible, and no mechanical noise. The 96/24 stereo DVD exhibits more true dynamic range than any CD or conventional DVD that I have heard.
There are two selections by Rebecca Pidgeon (tracks 4 and 8) that I find difficult to be objective about. I was stationed in Scotland some years back, and Pidgeon has a great voice and sings the kind of Scottish ballads that make you reach for a single malt. I did, however, find the DVD to be kinder to the female voice than the CD (Chesky JD165). On DVD, Pidgeon's voice has the kind of sweetness and harmonic integrity that female voice has on the best analog recordings but that always seems slightly flat and hard on CD.
Finally, on track 9, there are excerpts from David Chesky's Three Psalms for String Orchestra. I would have liked material with more string bite and dynamics, but Psalm II is a lovely piece of music and the DVD does a notably better job with massed passages of strings than the matching CD (Chesky CD163). The differences are not as immediately apparent as on some of the other DVD/CD comparisons I have discussed, but I suggest you listen to the DVD version and then switch back to the CD. Once again, the DVD is definitely superior.
Both Chesky and Classic Records have a wide range of 96-kHz/24-bit recordings coming this summer and fall (for example, Chesky is planning to release all of the aforementioned Chesky titles on 96/24 DVDs), and Mobile Fidelity has announced a forthcoming demo disc. I can only hope that the other contenders in the format wars provide music and comparative software this good. The last thing we need in music is the kind of mess that has developed in home theater, with competing formats (e.g., Dolby Digital versus DTS) landing in the market with software incapable of providing a solid basis for judging their respective merits. Past history has shown that virtually any company can write a convincing white paper before a new format is introduced. It has also demonstrated that few have made a real, audible advance in the quality of musical recording.
[Adapted from July 1998 Audio magazine article.]
Also see: 96/24: Digital Heaven or Digital Hell? (July 1998)