---
---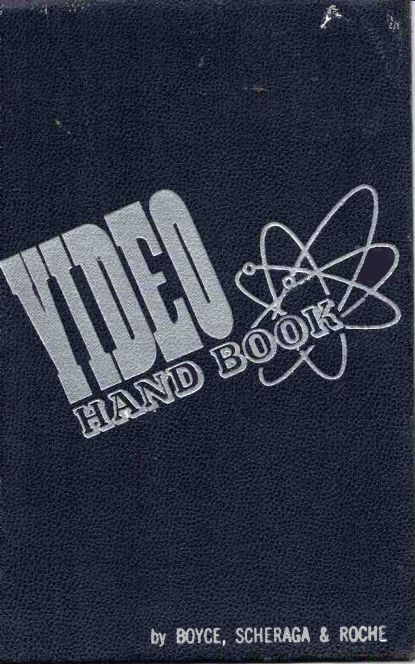 ---
CONTENTS
SECTION 1---TELEVISION PAST, PRESENT, AND FUTURE
SECTION 2---FUNDAMENTALS OF ELECTRONIC TELEVISION: Picture Tube Construction Operation The Camera Tube-A Simplified Television System Scanning The Complete Electronic Television System.
SECTION 3---THE TELEVISION RECEIVER: The R-F Section The Video Channel The Sweep Circuits The Picture Tube The Power Supplies The Sound Channel The Television Sound Channel Commercial Receiver Design.
SECTION 4---THE TELEVISION STATION: Camera Tubes Camera Circuits The Synchronizing Generator Monitors Mixing and Distribution Amplifier The Video Transmitter The Sound Equipment Master Control Remote Camera Chain Microwave Relays Commercial Station Equipment Station Operation and Maintenance.
SECTION 5---TELEVISION ANTENNA SYSTEMS
SECTION 6---CREATING A TELEVISION SHOW: Planning the Program--A Typical Television Show Remote Pick-up Programs Types of Shows.
SECTION 7---DESCRIPTIONS OF MODERN TELEVISION RECEIVERS
SECTION 8---INSTALLING TELEVISION RECEIVERS: Installation Equipment Installing the Receiver and Antenna--Special Problems.
SECTION 9---SERVICING TELEVISION RECEIVERS: Troubleshooting Test Pattern Analysis Checking and Adjusting the Receiver Alignment Troubleshooting Charts.
SECTION 10---TELEVISION TEST EQUIPMENT: Cathode-Ray Oscillograph Sweep Frequency Generator Signal Generator.
SECTION 11---BUILDING A TELEVISION RECEIVER
SECTION 12---DATA SECTION
SECTION 13---TELEVISION TERMS
SECTION 14---BIBLIOGRAPHY
---
Thanks are also due to the following manufacturers, whose assistance in providing information helped make the book complete: National Broadcasting Company, Allen B. Du Mont Laboratories, Eastman-Kodak Co., Tel-O-Tube Corporation, Raytheon Corp., Philco Corp., Hallicrafters Co., Tel-Instrument Co. Kay Electric Co., Transvision, Inc., Televiser Magazine, Technical Appliance Corporation, Radio Corporation of America, Farnsworth Television and Radio Corporation, Columbia Broadcasting Company, General Electric Company, Westinghouse Electric Corporation, Scott Radio Laboratories, Telrex, Inc., American Phenolic Corporation, J.F.D. Manufacturing Co., Workshop Associates, Inc., Ward Products Corporation, and Spellman Television Company.
To all these and the many others too numerous to list, the authors express their sincere appreciation.
Joseph J. Roche Morton G. Scheraga Montclair, N.J. May, 1949
---
Also see:
How To Understand and Use TV Test Instruments (1953)