---
---
If you listen to the experts, you'll listen to our speakers.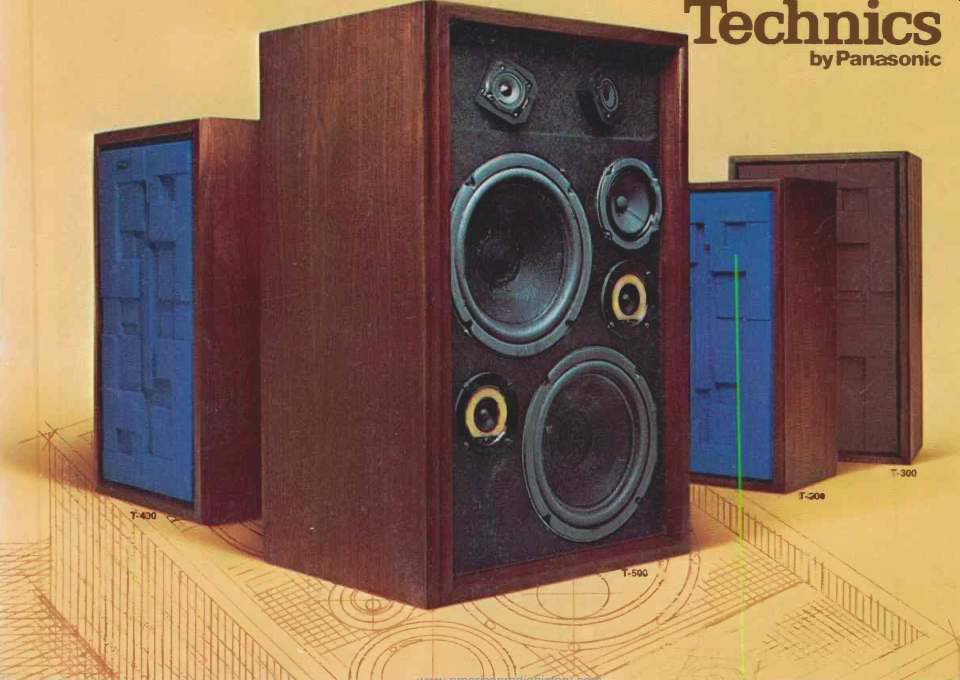 Ask any audio expert what makes a speaker good. If he's Stereo Review's Technical Editor, Larry Klein, he'll tell you, "A speaker should have no character or sound quality of its own ... a speaker should be neutral." Or ask Julian Hirsch: "... uncolored sound is the only kind of speaker response that gives the listener--a good chance of hearing a balanced sound."
If you listen to the experts, you'll took for neutrality in speakers. That's why you should listen to the T-200, Technics' 2-way speaker system. Hirsch-Houck Labs did: "... highs were virtually perfect ... response of the woofer was notably smooth ... difficult to believe that the sound is coming from an inexpensive compact system." Popular Science rated the T-200 "excellent ... good tonal balance ... very clean, accurate sound." The experts are even more impressed with the T-400, Technics' 4-way speaker system.
High Fidelity: "... the sound produced is well balanced ... neutral and uncolored with very good internal separation on complex instrumental textures ... easily one of the better non-compact. speaker systems.' Martin Cifford of FM Guide: "-Having a pair of super-tweeters angled to disperse sound ...means not worrying about the directionality of the highs ... bass response was good and clean." For the complete reviews and other technical information, write: Mr. Jack Bloom, Panasonic, 1 Panasonic Way, Secaucus, N.1. 07094.
Technics also offers you the T-300 and T-500. The reviews aren't in yet, but since they share the neutrality and other important characteristics of the T-200 and T-400, we expect the experts to be equally enthusiastic.
The concept simple. The execution is precise. The performance is outstanding. The name is Technics.
FOR YOUR TECHNICS DEALER, CALL FREE 800 447-4700. IN ILLINOIS, 800 322-4400.
Technics by Panasonic
(Source: Audio magazine, Aug. 1975)
Also see:
Technics Linear Phase SB-series loudspeakers (Oct. 1977)
Technics Professional Series (Jan. 1977)
= = = =